If you crave peace and quiet while driving down the highway or in busy in-town traffic, you're not alone. Intrusive road noise, engine noise, the clamor of discordant sounds emanating from other vehicles, along with wind and airplanes overhead – it can all get to be a bit too much. No wonder so many drivers have short tempers.
Short of donning noise-cancelling headphones, which isn't recommended since drivers need to be able to discern the sound of emergency vehicles or potential traffic and/or pedestrian hazards, perhaps the purchase of a new car that's designed with quiet in mind may be advisable.
Every manufacturer that introduces a brand-new vehicle, either a totally redesigned model or a ground-up new entry, touts various features in an attempt to entice consumers to test-drive and then buy one. Among the current crop of new model cars, a few stand out as the best 2013 quietest cars.
And they're not all luxury brands.
2013 Nissan Altima – Totally redesigned for the 2013 model year, the five-passenger Nissan Altima midsize sedan is sleeker, sportier, and much more feature-laden, with class-leading fuel economy and strong safety scores. But it is also very quiet. Kelley Blue Book observes that the 2013 Altima "feels tight and nimble yet quiet and comfortable on all but the nastiest surfaces, perhaps because its engineers benchmarked the size-smaller BMW 3 Series, Audi A4 and Mercedes-Benz C-Class." Consumer Reports comments: "The Altima is relatively quiet inside, with well-contained wind and road noise. Slightly more road hiss is transmitted by the 3.5 SL's bigger tires." Motor Trend says the interior is "more contemporary looking, still quiet, and its materials and colors are attractive." Pricing begins at $21,760.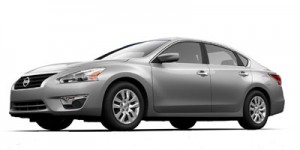 2013 Honda Accord – Also redesigned this model year, the 2013 Honda Accord has vastly improved the midsize family sedan's interior – not that it was all that shabby prior to the latest iteration. As Edmunds points out, "road and tire noise – often a Honda bugaboo – are noticeably reduced in the 2013 Accord thanks in part to two active noise-cancellation systems plus improved aerodynamics." Consumer Reports echoes the comment about road noise being absent, saying you'll only notice it if you're really looking hard for it. "An added bonus is that the continuously variable transmission and four-cylinder engine work without generating the cacophony of gear whine and engine thrash found in similarly equipped competitive makes. The V6 engine is even quieter, producing just a smooth hum. Both models have good isolation from wind noise as well." Pricing begins at $21,680.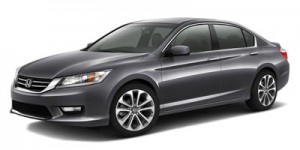 2013 Chevrolet Malibu – One of the earliest redesigned midsize family sedans introduced, the 2013 Chevrolet Malibu, according to the experts at Consumer Reports, "has a quiet and well-finished cabin, simple controls, and a cushy ride. The Malibu's pliant ride makes the car feel luxurious and sophisticated. It smothers bumps with very muted motions, contributing to a plush highway ride. Wind and road noise are well muted." Kelley Blue Book notes:"If you are looking for an American-built mid-size sedan with good fuel economy, excellent handling and a remarkably quiet cabin, the 2013 Chevrolet Malibu will fit the bill."  Edmunds remarks: "Even lesser-equipped Malibus enjoy an abundance of sound deadening, soft-touch materials, high-quality switchgear and an attractive appearance." Pricing begins at $22,390 for the base LS model and $25,335 for the Malibu Eco.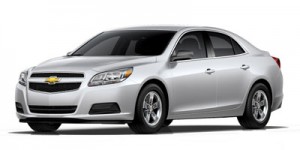 2013 Chrysler 300 – The large rear-wheel drive sedan easily makes the case for a premium car at less-than-luxury car prices. Among its many attributes is a quiet ride. Kelley Blue Book counts it as a favorite feature, saying, "Chrysler's 300 sedan for 2013 certainly offers a plethora of tech-based features worth highlighting, but the most memorable first impression is the remarkably quiet cabin and supple ride." Edmunds agrees: "The current 300 brings a lot to the large sedan table, such as sleek styling, a trio of strong engine choices, a quiet interior and a comfortable ride." Pricing begins at $29,995.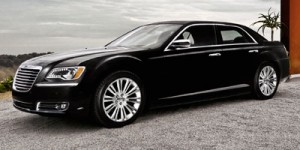 2013 Lexus ES350 – The Lexus ES350 midsize luxury sedan, redesigned for 2013, easily retains its place among the quietest cars. A Consumer Reports road test notes:"Quietness is a high point. The cabin is pleasantly hushed; road texture and ambient noise is effectively isolated, and wind noise is kept at bay. Both engines are quiet, with the ES 350's V6 emitting a well-honed V6 murmur. The ES 300h's hybrid drivetrain mixes the whining of an electric motor with the revving hum of the four-cylinder engine."  Edmunds comments: "at highway speeds, the cabin remains remarkably silent, mostly devoid of wind noise, road or engine noise. Bumps and ruts in the road are now better absorbed than before, but don't expect complete isolation or the floating sensations many assume the ES exhibits." Pricing starts at $36,100.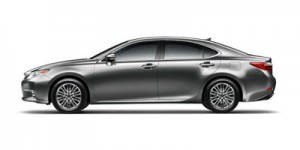 Search used cars for sale and find the best deals near you at iSeeCars.com.
To get a FREE iSeeCars VIN Report for a car, click here.