A truck is a natural workhorse. A truck is not typically bought as a showpiece. It's bought to haul; it's bought to trudge through snow, mud and muck; in general, it's bought to beat on. Knowing that, having a four-wheel drive truck is all the better tool to get through whatever trials and tribulations rise up throughout your work day or just the drive to wherever your work day begins. Knowing you have the reliability of being able to kick in the extra two wheels is just another versatile tool that allows you to beat on your truck even further and know it'll be there for you for many miles to come. As handy as it is, the 4×4 option can be a burden if you don't find one that's reliable, efficient and operator-friendly. It's only through scouring all the trusted sources for automotive testing that we've found the best 4×4 trucks available.
1. 2007-2011 Dodge Ram 1500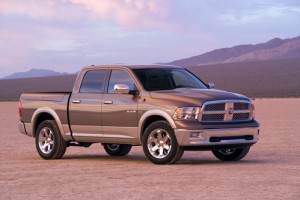 "The 2010 Dodge Ram 1500 sits atop our list of pickup trucks for its strong V8, classy interior and revolutionary rear suspension that makes it the smoothest-riding rig in the market." Available in over 20 styles,  it has become one of the most versatile trucks on the road. The optional 5.7L Hemi V8 takes this monster from 0 to 60 mph in just over 7 seconds and the four-wheel drive version only takes slightly away from fuel efficiency. The interior is the best in class and has a list of available options longer than its wheelbase. Rust issues in the past have been resolved by the use of a higher quality sheet metal in body panels. The 100,000-mile powertrain warranty is a must have to avoid any future transmission issues that have plagued Dodge as well. (www.edmunds.com, www.consumerreports.org)
2. 2007-2011 Toyota Tundra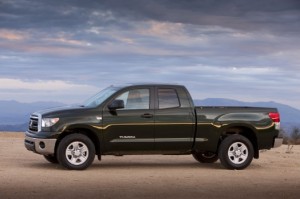 "Despite being one of the oldest full-size pickups now available, the Toyota Tundra's strong performance and excellent utility make it a top choice for a workhorse pickup." The 4WD option for the Tundra turns a great truck into an outstanding truck. It features a lighter, more-comfortable steering package that causes it to handle more like a sedan than a pickup. The towing package is one of the best in the industry as it is capable of hauling even heavily-loaded trailers up steep inclines without even breaking a sweat. (www.edmunds.com, www.kbb.com)
3. 2007-2011 Nissan Frontier
Not as big as some of its competitors, the Frontier makes up for its size disadvantage by utilizing more agile handling, a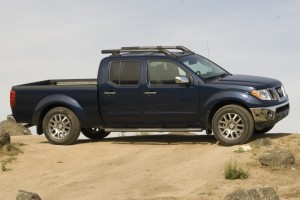 more comfortable cab and adequate low-end torque in the V6 model. Being a smaller truck, it does not come with a V8 option but the 4WD system is one of the easiest to use, employing a shift-on-the-fly system activated by a dash-mounted switch. This feature makes the Frontier a "truck well-suited for ruts, rocks and whatever else the good Earth throws at you off the beaten path." (www.edmunds.com)
4. 2007-2011 Chevrolet Avalanche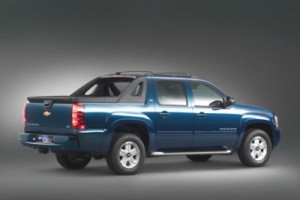 Calling this one a pickup is still up in the air, which is why it's at the bottom of the list. However, comparing apples to oranges, the Avalanche ranks right up there with the big boys in the industry. "Thanks to its practical convertible mid-gate configuration, the Chevrolet Avalanche is an ideal crew-cab pickup for carrying a combination of passengers and cargo." The list of options make it feel more like an SUV but the power, handling and towing capacity place it up there in the class of pickups. A properly equipped 4WD model can tow well over 8,000 lbs while still seating 5 comfortably. (www.edmunds.com, www.consumerreports.org)
Search used cars for sale and find the best deals near you at iSeeCars.com.
To get a FREE iSeeCars VIN Report for a car, click here.