When Sport-Utility Vehicles (SUVs) first came out, they were big, hulking things, mammoth-like in their look and feel. If the subject of the best 5-passenger SUVs came up ten years ago, someone would think you were talking about an SUV with a front seat only. Remember the H1 Hummer? Driving behind one was like driving behind a moving billboard. In the past years though, the SUV has become both smaller and more luxurious. "Crossover" SUVs are more of a mixture of the comfort of a 4-door sedan and the cargo space of a behemoth SUV. While still being big enough the seat five, they are now smaller and more fuel efficient. They are also being made by almost every auto manufacturer still in business. So, who has the best? Let's take a look and see if we can find the best 5-passenger SUVs.
Currently the best sport utility on the road, the MKX has it all; style, luxury, fuel efficiency, features, and a great warranty. The MKX's 3.7L V6 engine sports a fuel efficiency of 19/26mpg (city/highway) and is easily the standard for the "crossover" SUV market. Being a Lincoln it is not short on luxury and is available with 3 years of service from Ford's SYNC system for voice-activated traffic, directions, and Bluetooth phone usage. With an auto-lift rear gate, wireless connectivity, and remote start, the MKX will do everything but drive for you.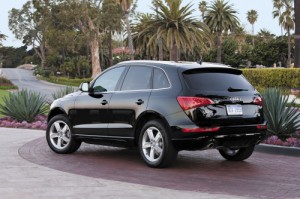 While Lincoln is setting the standard for SUVs, Audi is following in their footsteps. The biggest difference is the choice of 2.0L 4-cylinder and 3.2L V6 engines. Both models are equipped with All-Wheel Drive (AWD) and one of the roomiest cabins available. Be careful with the gas pedal on takeoff, you will not want to replace the P235/60R18 tires very often; they're not cheap by any means. Other than the replacement cost of certain parts, the Q5 remains affordable by luxury standards with a base price of just over $36K.
3. 2008-2011 Chevrolet Avalanche
A trailblazer in style (no Chevy puns intended), the Avalanche is more than an SUV. Incorporating some of the best towing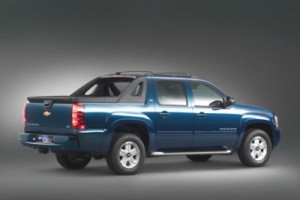 capacity and storage space in its class, this beast comes standard with GM's 5.3L Flex Fuel V8. Only four trim options are available but that's not a bad thing. It just means that more options come standard and make the base price of $40K a little easier to stomach. Despite the monster engine, its fuel efficiency remains acceptable for a V8 at 15/21mpg. This is easily the most versatile vehicle on the road today.
Perhaps the most technology-driven of all SUVs, the EX35 draws the line right down the middle in all categories. With a 3.5L V6, getting 17/24mpg, it is available as both a standard or automatic with both Rear-Wheel Drive and All-Wheel Drive options. It also comes with an extra 10,000 miles on its warranty compared to its competitors, at 4 years/60,000 miles. It may be classified as an SUV but it has borrowed its style from sportier luxury vehicles. The All-Around View Monitor makes blind spots a thing of the past and parking phenomenally easier.
Search used cars for sale and find the best deals near you at iSeeCars.com.
To get a FREE iSeeCars VIN Report for a car, click here.