Not as hard on gas as the 8-cylinders and more powerful than the 4-cylinders, the best 6-cylinder cars draw the line right down the middle. Typically they come in midsize and larger vehicles, meaning more interior space and added comfort for all passengers. New technology has also allowed for many 6-cylinder engines to run with comparable fuel efficiency to 4-cylinders. There are still several cars that offer the inline-6 engine, increasing power and reliability; and, no matter which style you choose, the 6-cylinder engine may be the premier choice for car buyers everywhere. So, let's take a look at the best 6-cylinder cars being made today.
1. 2010-2011 BMW 528i          New Model MSRP: $45,950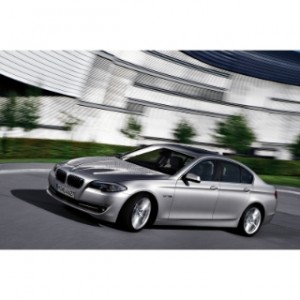 There was a redesign separating these two model years but you're completely safe with either one. Either way, you'll get the turbocharged 3.0L inline-6 pumping out 300 horsepower and 300 lb-ft. of torque. The ride feel is extremely comfortable whether on a twisting, turning road or a bumpy straightaway. The Sport Package adds roll stabilization, performance tires and a sport-tuned suspension, increasing the comfortable feel. Add a very impressive list of luxury options to all these features and you've got a vehicle well worth its luxury price tag. (www.edmunds.com, www.consumerreports.org)
2. 2010-2011 Mercedes Benz E350          New Model MSRP: $48,050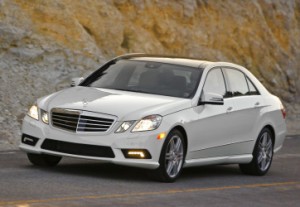 "Restyled, higher in quality and more enjoyable to drive, the redesigned Mercedes-Benz E-Class is a luxury-car triumph." As one of the more stylish sedans on the road, it is easy to underestimate the E350 as a weak luxury vehicle. However, the 3.5L V6 is very potent off the line and remarkably snappy when in passing situations. "Stand-alone options on the sedan include parking sensors, infrared night-vision display, a panoramic sunroof, split-folding rear seats, a rear-seat entertainment system, expanded leather upholstery and a multi-contour driver seat with massage." Just be prepared to pay for all the added amenities. (www.edmunds.com, www.consumerreports.org)
3. 2008-2011 Cadillac CTS          New Model MSRP: $35,165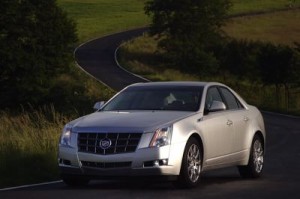 "The Cadillac CTS continues to redefine what an American luxury car can be in the 21st century. With competition that prioritizes performance and handling but an American heritage that dictates comfortable ride quality, the CTS successfully toes the line between both." Fuel efficiency is comparable to both the BMW and Benz at 18/27 mpg (city/highway) and it was awarded a perfect 5 stars for side impact protection in government crash testing. Visibility is poor to the rear and its not the most nimble vehicle on the road, but it maintains just as much luxury as others costing thousands more. (www.edmunds.com, www.kbb.com, www.motortrend.com)
4. 2010-2011 Ford Fusion          New Model MSRP: $21,375
A redesign of the Fusion, which includes the addition of a more powerful 3.5L V6, puts it on the list ahead of many competitors. A lack of power in previous models has been remedied by an engine that will push out 263 horsepower and 249 lb-ft. of torque. "Body control through corners is impressive, yet the ride remains comfortable and hushed." If you want a nice feel, go with the Sport model as the standard will leave the handling feeling a little sluggish. Despite this minor flaw, the price should leave it as a number one choice for many buyers looking for V6 power. (www.edmunds.com, www.consumerreports.org)
Here's a list of all V6 cars and here's a list of all 6 cylinder cars.
Search used cars for sale and find the best deals near you at iSeeCars.com.
To get a FREE iSeeCars VIN Report for a car, click here.