Remember the days when all sedans were 6-passenger cars? It was quite a while ago, but there was a time when you could fit 3 people up front and 3 people in the back, very comfortably. Take a 1954 Pontiac Chieftain for example; you could hold a picnic in the back seat and have the volleyball game up front. Granted, the best 6-passenger cars have gotten smaller over the years, and there are now less of them; but, they are still around. Many of them are still being produced by American manufacturers, which makes sense since the size of the average American family, and the average American for that matter, is steadily increasing. After checking with all the best automotive testers, we've found the best 6-passenger cars still being made.
1. 2009-2011 Chevrolet Impala          New Model MSRP: $24,390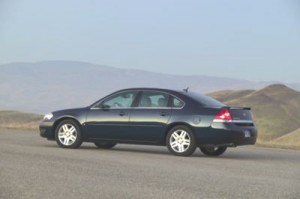 Though it is now slightly long in the tooth, "a comfortable cabin and a smooth ride make the Chevrolet Impala an appealing large family sedan." As the best priced model in this class, the Impala seems to give you more than what you pay for. The 3.5L and 3.9L V6 engines both provide ample power and modest fuel efficiency numbers, while the ride in-cabin nearly drowns the outside noise. It provides one of the most spacious trunks at more than 18 cubic feet and the suspension is sporty, yet tuned for comfort. All in all, still one of the best-made sedans on the road. (www.edmunds.com, www.consumerreports.org)
2. 2010-2011 Cadillac DTS          New Model MSRP: $46,680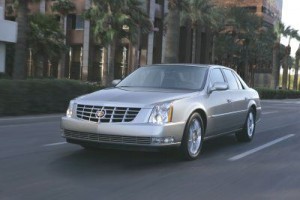 Think of the old Cadillac Deville and you've got the DTS. It offers its fair share of modern amenities, a true Cadillac plush ride and V8 power. Despite the shorter length than its predecessor, the cabin seems to be just as spacious, if not more so. Exterior noise is nicely cut off by a thick layer of insulation throughout the vehicle and interior gadgets are much better than previous Cadillac models. If you're looking for sport handling to go with your 4.6L V8 power, forget it. This one enhances comfort over performance. Fuel efficiency numbers are slightly disappointing at 15/23 mpg (city/highway) and it remains one of the priciest in its class. (www.edmunds.com, www.kbb.com, www.consumerreports.org)
3. 2010-2011 Buick Lucerne          New Model MSRP: $29,730
"If you're a fan of vintage Buick models like the Electra and Roadmaster, the Lucerne will likely appeal." It comes with the option of 3.9L V6 or 4.6L V8 engines, neither of which provide spectacular fuel efficiency, but the 3.9L is rather beefy for its size; if you're looking for ride quality though, it doesn't get much better. The Magnetic Ride Control adaptive suspension leaves it floating on the road. The list of options is commensurate with many other models. Poor handling and poor braking performance are two areas GM will need to improve if the Lucerne hopes to move up on the list. (www.edmunds.com, www.consumerreports.org)
4. 2008-2011 Lincoln Town Car         New Model MSRP: $46,925
The Town Car makes the list more because of the lack of available choices in this category than for its quality. "It is a big luxury car from a bygone era that simply can't hack it against newer models." It remains very roomy but road noise will creep in at higher speeds. The steering is not without some stability of control, just don't hit too many bumps or the horrid suspension is liable to jump through the undercarriage and bite you. The 4.6L V8 stays up to speed in fuel efficiency at 16/24 mpg but is sluggishly slow off the line and at freeway speeds. That, coupled with the very large price tag, bring the Town Car to the bottom of the list. (www.edmunds.com, www.consumerreports.org, www.motortrend.com)
Search used cars for sale and find the best deals near you at iSeeCars.com.
To get a FREE iSeeCars VIN Report for a car, click here.