The words "affordable" and "luxury" don't often go in the same sentence together. It's very hard in the penny-pinching world of today to find a good deal on being pampered. Thankfully, there are still manufacturers out there who think about the hard-working little guy. Who deserves to be pampered more than he does? And while none of these cars will ever pass under the radar as being cheap, for what you'd be getting they can certainly be called affordable. These are what the experts at Consumer Reports, Edmunds, Motor Trend, and J.D. Power & Associates have labeled as the best affordable luxury cars.
Best Entry-Level Option:
2012 BMW 3 Series        New Model MSRP: $34,600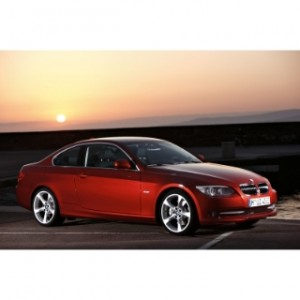 "After awarding 10-Best trophies to the BMW 3-series for the last 19 years in a row, it's clear that we're in love, even through multiple generations and model changes." (Car and Driver) There really isn't a category that the BMW 3 Series doesn't excel in. It earns a perfect 10 out of 10 in safety standards, winning Top Safety awards from both the IIHS and the NHTSA. Not only does it possess a stylish exterior, and an interior that screams BMW luxury, but you won't find a better entry-level luxury sedan in terms of handling, power and comfort. And the price is right.
Best Midsize Option:
2012 Infiniti G Sedan        New Model MSRP: $32,000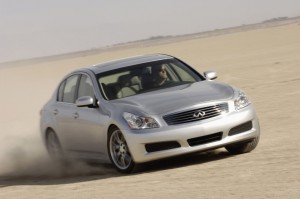 The G37 is one of the few models that didn't receive scores from the J.D. Power & Associates reliability testing. However, that's about the only category you won't see marks given, and the rest are all very high. "Infiniti's G sedan offers performance, refinement, and available all-wheel drive, making it an excellent alternative to rivals in this highly competitive class. These virtues, teamed with prices that undercut those rivals, make these Infinitis stand out in this category." (Consumer Reports)
Best Full-size Option:
2012 Hyundai Genesis        New Model MSRP: $34,200
It's incredibly hard to believe that a luxury package like the Genesis offers is available for this price, but we assure you it's the truth. The Genesis offers a choice of three engines, which will drive the price up rather quickly if you're not watching, but the base 3.8L V6 is perfectly adequate for enjoying all this sedan has to offer. "As with other luxury sedans, the Genesis has a strong engine lineup, a spacious cabin, a long list of luxury features and excellent build and materials quality. Yet the Genesis also costs thousands less than the typical BMW or Lexus, thereby making it a pretty popular choice." (Kelley Blue Book)
Best Wagon Option:
2012 Audi A3 Wagon        New Model MSRP: $27,270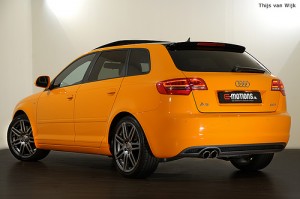 The base prices for the A3 wagon alone make you wonder if this truly a luxury sedan or just Grandma's old grocery-getter disguised under the linked-ring Audi emblem. Contrarily, you'll know the difference between the A3 wagon and other extended sedans as soon as you sit behind the wheel. Despite its Audi luxury and very competitive price, however, the A3 wagon is not completely without its flaws. Many consumer-friendly features, like AWD and the diesel engine option, are not available coupled together. "As Audi's entry-level model, it offers hatchback sensibilities, a dash of athleticism and even a promise of eco-friendliness." (Edmunds)
Best Crossover Option:
2012 Audi Q5        New Model MSRP: $35,200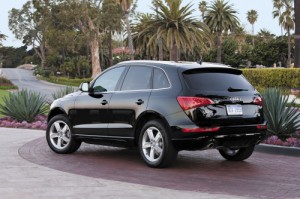 There are definitely cheaper crossovers out there, but they don't possess the luxury, handling or versatility that the Q5 propose. For those who don't want to fork out the monster jump in price to get the 3.2L V6, the turbocharged 2.0L four-cylinder is plenty capable of handling whatever you can throw at it. Cargo space is average, but the many versatile ways it can be utilized make the Q5 a perfect choice for anyone looking for an affordable luxury crossover.
Search used cars for sale and find the best deals near you at iSeeCars.com.
To get a FREE iSeeCars VIN Report for a car, click here.