Who doesn't love a great sporty car that also qualifies as one of the best affordable sports cars 2011? In fact, there are quite a number to choose from, so we took a look at some of the most desirable ones out there today, those that offer a great deal of fun-to-drive performance for not a great deal of money. Of course, you may disagree with our selection, but that just makes it all the more interesting. Everyone, after all, has their favorites.
2011 Mazda MX-5 Miata – For pure bang for the buck, you have to love the 2011 Mazda MX-5 Miata. This incredibly good-looking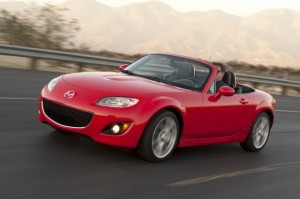 roadster offers the unbeatable combination of top-down, open-air driving with the "Zoom-zoom" quality that makes drivers smile. Available in three trims: Sport, Touring and Grand Touring, manufacturer's suggested retail prices begin at $23,110 up to $31,525. Car and Driver says, "Go buy one of these. Right now. There are few vehicles that deliver the amount of pure, unadulterated awesomeness found in this quintessential roadster, and even fewer at this price. The Miata is light, tossable, and massively fun, and if that doesn't charm you, well, get back in your Camry."
2011 Chevrolet Camaro – With prices from $22,805 to the area of $32,500, the 2011 Chevrolet Camaro, available in coupe and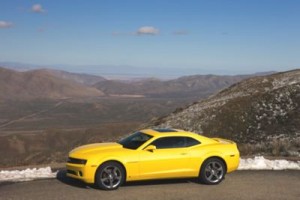 convertible, is not only the baddest muscle car on the block, it's also a perennial favorite affordable sports car. While essentially unchanged (except for horsepower boosts) from the 2010 model, here is what Kelley Blue Book has to say (about the 2010 Chevy Camaro): "Whether in V8 trim or by the also-available V6, the 2010 Camaro is not just a car to be respected, it's a car to be celebrated."
2011 Ford Mustang – The flip-side to the Chevy Camaro coin is its arch-rival from Dearborn, Michigan, the 2011 Ford Mustang.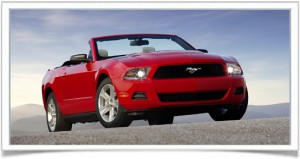 Arguably, Ford's Mustang for 2011 doesn't look any different than last year's model, but it does feature amped-up horsepower – to 305 horses for the base V6. Car and Driver says, "Given this car's status as the volume model, we guarantee legions of buyers are going to be plenty pleased with the Mustang V-6." Available in V6 and V8 models, prices start from $22,145 to $30,845.
2011 Dodge Challenger – With its aggressive retro styling, more powerful base engine, adult-sized back seat, and large trunk, the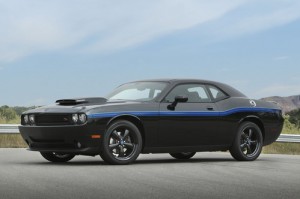 2011 Dodge Challenger is much better prepared to do battle with other affordable sports cars on the market. There's no question the 2011 Dodge Challenger R/T is the better of the two (base and R/T) models available, as the R/T has a 372-horsepower V8 engine under the hood. Consumer Guide remarks, "Challenger is not an ideal choice for those looking to save on gas, at least in V8 form. That said, Dodge's muscle machine comes off as more practical than the Chevrolet Camaro. The lower-priced SE and R/T models are the best choices in this lineup." There's also an SRT8, but that is more expensive.
What's your choice for best affordable sports cars 2011? Maybe the best thing to do is get some seat-time in whatever suits your fancy, and then make your best deal.
Search used cars for sale and find the best deals near you at iSeeCars.com.
To get a FREE iSeeCars VIN Report for a car, click here.