We all know that a car with All-Wheel Drive is going to be expensive. We also know that luxury doesn't come cheap no matter where it is. Having the best of both worlds will bankrupt most people who don't survive on seven-figure salaries. However, there are those select few gems out there that can deliver the beauty of AWD, reliability, luxury, options, you name it, and still not break your bank. These are the best AWD cars for the money. These are cars that can boast great safety ratings, decent fuel economy, cargo space, handling, reliability, performance, they have it all; and, they won't leave you penniless after purchase. Check out the best AWD cars for the money.
1. 2011 Audi Q5          New Model MSRP: $35,200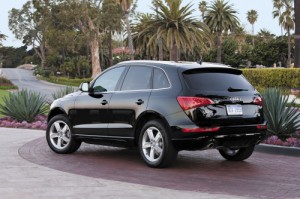 There is nothing about this car not to love. Its 3.2L V6 delivers smooth, powerful acceleration and still maintains very respectable fuel economy ratings of 18/23 mpg (city/highway) for an AWD vehicle. It also takes a page from Audi's flagship automobile, the A4, in interior construction and luxury. Despite being listed as a compact crossover, the Q5 remains roomy in both front and rear seating. The rear seats adjust both forward and aft, as well as recline, adding an extra touch of comfort for rear passengers. Safety scores were perfect across the board in both government and Insurance Institute for Highway Safety crash tests, leaving very little left to want for under $40K. (www.edmunds.com, www.consumerreports.org, www.forbes.com)
2. 2011 Ford Flex SEL          New Model MSRP: $33,600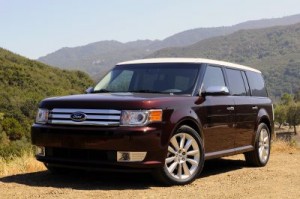 While not officially listed as a luxury automobile, there is nothing cheap about the Flex but the price for what you're getting. "Overall, the Ford Flex is a vehicle with few faults. Even if you're not wild about its hip-to-be-square styling, there's no denying its extensive capabilities as a practical family vehicle." A top-notch, attractive interior design, perfect safety scores, a powerful 3.5L V6 and loads of interior space are just the tip of the iceberg with this one. Interior features and gadgets will have you believing you spent thousands more than you did. In only its third year of production, the Flex just keeps getting better. (www.edmunds.com, www.consumerreports.org, www.forbes.com)
3. 2011 Infiniti G37 X          New Model MSRP: $36,050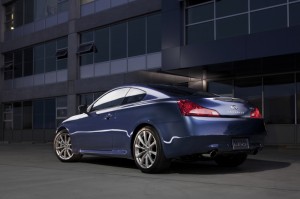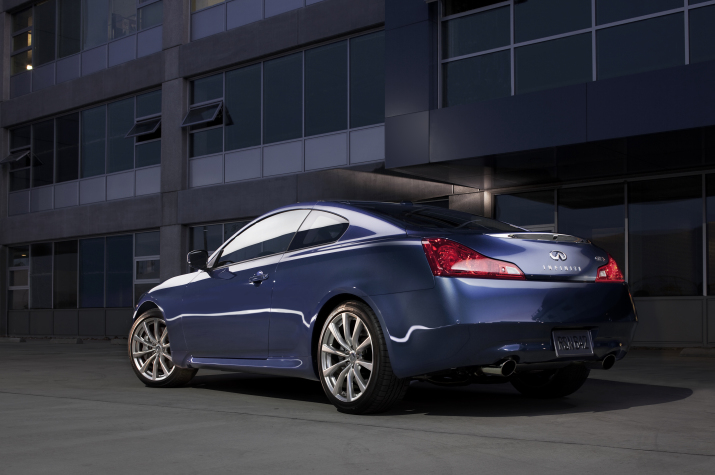 Power, luxury, style, safety, economy, performance, there really isn't one word that can sum up the engaging feel of the G37. The 3.7L V6 delivers a potent 328 horsepower and loses very little fuel efficiency with the All-Wheel Drive, estimated at 18/26 mpg without the AWD and 18/25 mpg with it. The Premium trim package will give just about every option you could think of. The G37 also comes equipped with a feature that not many other competitors can boast – a very respectable warranty at 4 years/60,000 miles and 6 years/70,000 powertrain. Without the added worry of paying for repairs after 36,000 miles, springing for the added options makes this a consumer's best buy. (www.edmunds.com, www.consumerreports.org, www.forbes.com)
4. 2011 Chevrolet Equinox          New Model MSRP: $24,495
With as many options and features that come with the Equinox, it's almost amazing Chevy can offer it for under $25K. One of the few in this segment that come with a choice of either 4-cylinder (2.4L) or V6 (3.0L) engines, fuel economy is rated anywhere from 20/29 mpg to 17/25 mpg. Options are plentiful, matching many of the luxury models in its class, and they are not as pricy as most either. "The backseat is quite spacious, capable of reclining and sliding forward to allow easy access to child seats and/or expand cargo capacity. As such, cargo space behind the backseat is 31.4 cubic feet. It expands to 63.7 cubic feet with the rear seats folded." An excellent buy for any family looking to save some extra cash every month. (www.edmunds.com, www.consumerreports.org, www.forbes.com)
Click to see all AWD cars list.
Search used cars for sale and find the best deals near you at iSeeCars.com.
To get a FREE iSeeCars VIN Report for a car, click here.