It's a very simple fact, the best AWD cars under $30,000 are some of the best cars on the road in any class. It's a rare animal indeed that can combine the traction of all-wheel drive with spaciousness, comfort and reliability, all for under $30K. These are the cars that are best suited to just about any driver. They're great for families or for singles who are just looking for a sporty, stylish vehicle with tremendous handling and all-weather traction. They're safe, they're reliable, and they're affordable. Do yourself a favor and get out there and test drive one of the best AWD cars under $30,000.
1. 2010-2011 Volkswagen Tiguan          New Model MSRP: $26,250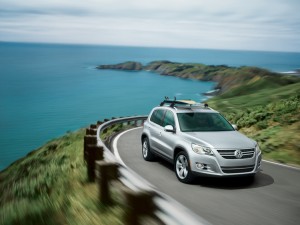 The Tiguan has a lot more than consumers will bargain for at this price. The 2.0L turbocharged 4-cylinder engine gets a modest 18/24 mpg (city/highway) and still pumps out 200 horsepower. Acceleration is spirited and the body maintains a nice poise around sharp corners. "In keeping with Volkswagen's reputation for upscale cabins, the interior of the Tiguan boasts high-quality materials and tight-as-a-drum build quality. Real aluminum, not silver-colored plastic, enhances the premium feel." Its all topped off with perfect crash test scores in both government and Insurance Institute for Highway Safety tests to make it the best buy in this category. (www.edmunds.com, www.consumerreports.org, www.kbb.com)
2. 2010-2011 Nissan Murano          New Model MSRP: $29,940
"If you dig its avant-garde styling, you'll find the Nissan Murano to be a class-leading crossover SUV that does most things very well." You name it and the Murano can probably deliver it: a high-quality cabin, spacious backseat, responsive powertrain, precise steering, confident handling, a smooth ride and user-friendly controls. It also boasts a 3.5L V6 engine that can hit 60 mph in 7.8 seconds with AWD. The suspension is finely tuned and the ride reveals it. It is one of the most rewarding vehicles to drive, perfect for the everyday commute or for a family vehicle used for long road trips. (www.edmunds.com, www.consumerreports.org)
3. 2010-2011 Ford Fusion          New Model MSRP: $28,115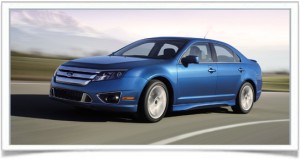 A complete redesign has addressed nearly every concern that came with past models of the Fusion. It now comes with three different engine options, a 2.5L 4-cylinder and two V6s, the 3.0L and the 3.5L, to couple with the six-speed automatic transmission. The cabin remains familiar to anyone who's previously owned an earlier-model Fusion, but that was always one of this model's high points. "Soft-touch materials abound, and the overall look is austere but attractive. The center stack is a bit button-happy, but it's a significant ergonomic and aesthetic improvement over its dated predecessor." Coupled with Ford's Sync system, this is a steal for under $30K. (www.edmunds.com, www.consumerreports.org)
4. 2010-2011 Toyota Venza          New Model MSRP: $27,725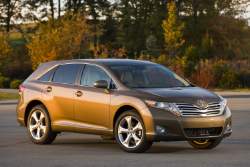 "The Toyota Venza blends the attributes of a crossover SUV with those of a wagon, resulting in a pleasantly useful form of family transportation." Anyone looking for cargo space will have to look no further as the Venza can hold up to 70 cubic feet of whatever you want to haul with the rear seats folded down. The 3.5L V6 gives it a quick acceleration, speeding from zero to 60 mph in just a shade over 7 seconds and getting an estimated 19/26 mpg even with the AWD. Interior build materials are of a very nice quality, a nice change from many previous Toyota models. (www.edmunds.com, www.consumerreports.org)
Search used cars for sale and find the best deals near you at iSeeCars.com.
To get a FREE iSeeCars VIN Report for a car, click here.