Most any new convertible you find is going to be a sports car. It's going to be fast, agile and all-around fun to drive. It's also typically going to be smaller than your average sedan. With that in mind, having the added security and traction of All-Wheel Drive (AWD) is the perfect addition to provide that added feel around corners and superb grip upon acceleration. But which ones are the best AWD convertibles? Which ones combine the speed of a sports car, the traction and handling of a sedan and the wind blowing through your hair that only comes with a convertible? Well, there aren't too many manufacturers who provide the added stability to their convertible cars. Those who do, however, are known for luxury, convenience and a magnificent driving experience. According to all the most reliable automotive researchers, the following cars have come to be known as the best AWD convertibles available.
1. 2005-2011 Porsche 911          MSRP: $95,100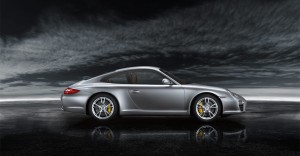 Porsche has been setting the standard for AWD sports cars for quite a few years now. The 911 remains the most versatile, option-riddled model available. The AWD allows for a limited amount of traction-break on takeoff, leaving the 911 with a very impressive time, reaching 60 mph at 4.2 seconds. "911s of yore earned a reputation for tricky at-the-limit handling, but those demons have long been exorcised – especially when you get an all-wheel drive model." (www.edmunds.com, www.consumerreports.org, www.kbb.com)
2. 2010-2011 Audi S5          MSRP: $58,450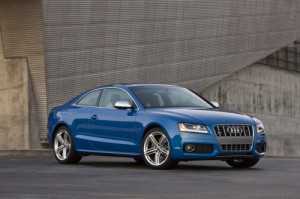 The S5's 4.2L V8 and turbocharged 3.0L V6 are not far removed from each other in terms of horsepower, sporting 354 hp and 333 hp, respectively. Either option will get this beast to 60 mph in 4.9 seconds. The lack of a retractable hardtop leave it slightly behind the Porsche 911, but the upscale interior, brusque handling and Audi Drive Select feature handling the AWD, leave the S5 as a premier choice among this upscale-priced line. (www.edmunds.com, www.consumerreports.org, www.kbb.com)
3. 2010-2011 Audi TTS          MSRP: $48,900
The TTS couples a very distinct design with an upscale interior to leave it as one of the most economical options available. While the looser steering and lack of a manual transmission take away from its appeal as a sports car, the list of interior gadgets and options is exemplary. "Summer performance tires, electronically adjustable magneto-rheological dampers, quad exhaust pipes, an automatically deploying rear spoiler, xenon headlights, fog lights, a 50/50-split-folding rear seat (coupe only), leather/faux suede upholstery, a tilt-and-telescoping steering wheel, automatic climate control, Bluetooth and a nine-speaker CD/MP3 stereo with satellite radio and an auxiliary audio jack" are all standard. (www.edmunds.com, www.consumerreports.org, www.kbb.com)
4. 2010-2011 Bentley Continental          MSRP: $201,500
Granted, for the price this one is going to be difficult for most buyers to get their hands on. That doesn't mean it doesn't belong. The AWD and 6.0L 12-cylinder turbocharged engine will leave drivers feeling as though they're piloting a full-blown race car. 552 horsepower is more than most people will ever feel from their vehicles and it is accompanied by the most luxury you will ever find in a conver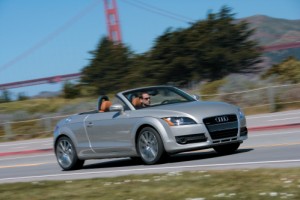 tible. The warranty does cover unlimited mileage, but still expires after only three years. This is rather disappointing considering the massive price tag. Still, if you've got the money to burn, there aren't many better options. (www.edmunds.com, www.consumerreports.org, www.kbb.com)
Search used cars for sale and find the best deals near you at iSeeCars.com.
To get a FREE iSeeCars VIN Report for a car, click here.