There's nothing harder on a car than inclement weather. Sales of 4×4 and All-Wheel Drive (AWD) vehicles spike when you get into the Snow Belt. Most of these vehicles are big, sturdy trucks with 17" and 18" tires, with treads so big that they're often found lodged with bottle caps, large rocks, and old Volkswagen Beetles. But what about the people who want the security of AWD without the monstrosity of a truck? The people who prefer the speedy acceleration and feel of a 2-door coupe. Thankfully, auto makers have heeded the call. Here are the top AWD coupes from recent years.
Yes, it's pricy, with even the slightly older models still selling for well over $60,000, but, yes, it's also worth it. This is the premier vehicle for sporty coupe speed and handling, while still possessing the reliability of AWD. Not the most comfortable of vehicles if you're a bigger person, but what coupe is? The GT-R provides reliability and accessories but beware the repair bills. Like the sticker price tag, the shop bills can be enormous, even for routine maintenance items.
2. 2004-2011 Porsche 911 Carrera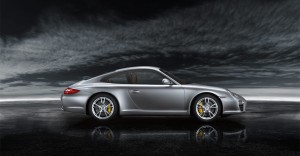 Another one that will not be friendly to your wallet. Your driving experience, on the other hand, will leave you enriched. Known for its smooth cornering and rapid acceleration, the 911 is available in both hardtop and convertible. It's those bright, sunny days driving with the top down and taking corners on rails that will make you forget all about the price tag. Parts can be difficult to find when they do break, but the reliability standards at Porsche make that a rare occurrence.
Arguably the sportiest looking coupe on the road, it's what's under the hood that makes the Infiniti G a monster. The 3.7L V6 pumps out over 330 horses and will let you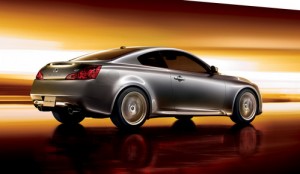 know it when you touch the gas pedal. As with most pricy coupes, the list options is extremely impressive. That's only if you can stop driving it long enough to play with everything inside. The body style allows for aerodynamics similar to what Porsche uses on the 911, only you'll have more power and traction backing it up. It's almost scary. Almost.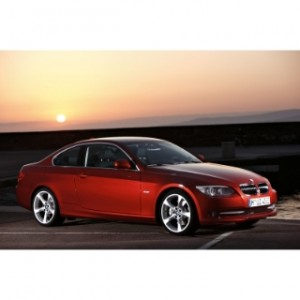 Drifting into the realm of affordable, the 3 Series captures all the thrills of a sport coupe with all the luxury BMW has come to be known for. Designed more like a luxury sedan, it also rides like one. Not to mention BMW's Steptronic 6-speed transmission will make you feel more like a race car driver than a luxury car owner. Smooth shifting and acceleration, coupled with gadgets and accessories, more than make up for a run of recent electrical issues that has plagued certain BMW models. It's these issues that leave the Beamer lower on the list.
It's hard to think "sporty coupe" when someone mentions the name Cadillac; and, it's been only recently that Caddy has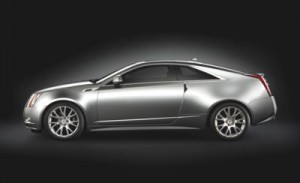 slid into the market of 2-door AWD sports cars. In doing so, they've been able to keep up a tradition of comfort, style, and luxury all rolled into one. The CTS combines the new box-style Cadillac look into a two-door. With a direct injection 3.6L V6 that pumps out over 300 horsepower, this one drives like a sports car and rides like a Cadillac.
Click to see all AWD cars list or all AWD Coupes.
Search used cars for sale and find the best deals near you at iSeeCars.com.
To get a FREE iSeeCars VIN Report for a car, click here.