If you're economy-minded enough to be considering a hatchback, you're probably not looking for the added numbers in the sticker price and added fuel costs that come with the best AWD hatchbacks. In reality, you probably should be. Despite the added costs, AWD is perhaps the best addition you can provide to a hatchback. Hatchbacks are naturally lighter than sedans, making them more prone to getting stuck in snow, ice and mud. They are also longer than coupes, having a much wider wheelbase. This can be a dangerous combination when coupled with the power that comes with many of today's engines. It makes the vehicle more prone to spinouts without the added traction of all four wheels driving the vehicle. So, if you're looking for a hatchback and would like all the added security, check out the best AWD hatchbacks.
1. 2010-2011 BMW 5 Series          MSRP: $66,200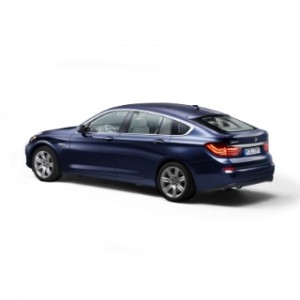 The 5 Series combines the best of several lines of vehicle, making it an oddball among any line. However, it is also this diversity that makes it so appealing. Being a new model, it may take a few years for it to catch on in sales, but BMW hasn't missed a step in covering the bases of supply versus demand. "A smooth and powerful turbo 4.4L V8 engine, roomy and upscale cabin, nifty dual-access rear hatch, hatchback-like flexibility and sublime seats" are all amenities that push the 5 Series to the top of the list. (www.edmunds.com, www.consumerreports.org)
2. 2010-2011 Audi TTS          MSRP: $45,900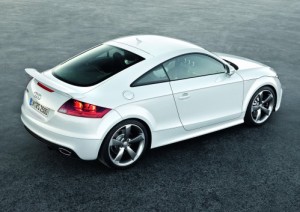 The 2.0L 4-cylinder engine may seem small, but it will ride neck and neck with many larger models thanks to its turbo power and AWD grip. As is standard with all Audis, it is built with only the best materials; this comes through in its driving experience. The absence of a manual transmission is negligible since most hatchback shoppers don't mind the added convenience of an automatic. The list of options is phenomenal but the lack of extra cargo space deters it from taking the number one spot. (www.edmunds.com, www.kbb.com)
3. 2010-2011 Subaru Impreza          MSRP: $17,995

"Few vehicles have such a wide breadth of body styles, engines and target buyers as the Subaru Impreza." Don't be fooled by the low price tag, the Impreza packs many of its competitors positive qualities into a slightly less high-tech automobile. The main positive is Subaru's attention to driving comfort and safety. Cargo space and leg room are both ample and the 0 to 60 mph time of 5.2 seconds is on par with many performance sedans. The AWD option is one of the best in the industry as this is a manufacturer with years of experience developing the system. (www.edmunds.com, www.consumerreports.org)
4. 2010-2011 Toyota Matrix          MSRP: $20,910
"The Toyota Matrix is a practical and stylish compact wagon that should please economical shoppers who value functionality over performance." It's pleasant ride and adjustable cargo space, thanks to a flat-load floor, make it a premier for hatchback shoppers. While the AWD will deter slightly from fuel efficiency, it still maintains 20/26 mpg (city/highway), above average in this class. It is sluggish off the line and scored 4 out of 5 stars on rear-seat side impact tests, leaving it at the bottom of the list. It is still one of the most economical choices available. (www.edmunds.com, www.consumerreports.org, www.kbb.com)
Click to see a list of all AWD Hatchbacks.
Search used cars for sale and find the best deals near you at iSeeCars.com.
To get a FREE iSeeCars VIN Report for a car, click here.