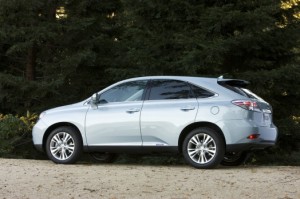 All-Wheel Drive (AWD) is notorious for dropping fuel efficiency. Several buyers have balked at the added option thanks to the few extra dollars it may cost at the pump over the life of the vehicle. Thankfully, there's a new solution to this problem – hybrid cars. They are the epitome of fuel economy. Some models can actually double the miles per gallon of a vehicle. With all that extra cash saved at the pump, now it has become affordable for anyone to shop for the best AWD hybrids. Having the added security of knowing you'll be less likely to get stuck in inclement weather, have better handling and a much higher resale value make it well worthwhile to check out the best AWD hybrids.
1. 2010-2011 Lexus RX 450h          MSRP: $44,275
"The Lexus RX 450h drives a lot like its gas-powered RX 350 sibling, delivering both a smooth ride and reasonably tight handling despite its extra weight." Powered by a 3.5L gas engine with electric motor generators, it can reach a combined fuel efficiency of 28 mpg. As with any Lexus, option bundles are plentiful and luxury unsurpassed. An 8 year/ 100,000 mile warranty accompanies the hybrid system, coupled with its standard 4 year/50,000 mile bumper-to-bumper warranty, the RX 450h is one of the most well-covered options one could find. (www.edmunds.com, www.consumerreports.org, www.kbb.com)
2. 2010-2011 Toyota Highlander          MSRP: $34,900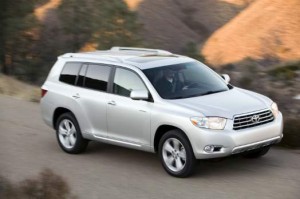 Being a Toyota, one would expect it to be at or near the top of the list of any great hybrid models, and of course, it is. It sports an "exceptional balance of performance and fuel economy, an attractive cabin and a flexible second-row seat design." The mpg is on par with other AWD hybrids at 27/25 mpg (city/highway). Being a true two-mode hybrid, the city fuel efficiency is better than highway. Cargo space is as at a premium and the smooth ride is surprising for its size. (www.edmunds.com, www.kbb.com)
3. 2010-2011 Ford Escape          MSRP: $31,615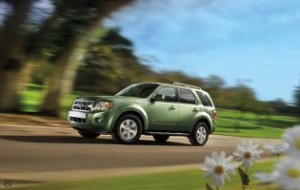 "Many drivers interested in hybrid vehicles expect diminished performance compared to conventionally fueled counterparts, but the Ford Escape Hybrid should satisfy the vast majority of drivers." Despite its lack of overall power, pumping out only 177 horses from it 2.5L 4-cylinder engine, it maintains one of the best fuel economies of all AWD hybrids, at a combined 32 mpg. It also includes all the technology-driven interior features that have come to be appreciated in the Ford Sync system. (www.edmunds.com, www.consumerreports.org)
4. 2010-2011 BMW ActiveHybrid X6          MSRP: $88,900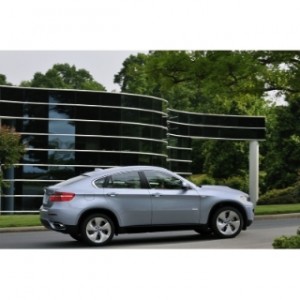 The lack of BMW's Dynamic Performance Control system for the AWD and a hefty price tag leave the X6 lower on the list than it should be if judged only on performance and comfort. It is also not your typical hybrid model, only adding one mile per gallon to the fuel efficiency having the hybrid system. Aside from its flaws, it is still a Beamer and the luxury standards are impeccable. The "optional Active Ventilation Seat package, which adds ventilated front seats and an active driver seat that shifts the cushion to reduce long-distance fatigue" makes it a good choice for long journeys. (www.edmunds.com, www.kbb.com)
Click to see list of all AWD Hybrid Cars.
Search used cars for sale and find the best deals near you at iSeeCars.com.
To get a FREE iSeeCars VIN Report for a car, click here.