It's all about handling. There's no better feel than sitting in a comfortable sedan, enjoying the blaring stereo sound of your favorite tune, turning the wheel just the slightest bit and feeling your vehicle slide and grip with every little movement you make. It's a great feeling. That's the beauty All-Wheel Drive (AWD) can provide. Having all four wheels turning with maximum force, being driven as one by a reliable, pulse-pounding engine; all the while, you're also enjoying the spacious comfort, elegance and beauty of a sedan. Thankfully, there are more and more of these gripping sedans being made every year. With the competition rising every year, it's getting harder to pick the best ones. So, after searching trusted sources like Edmunds (www.edmunds.com), Kelley Blue Book (www.kbb.com), and Consumer Reports (www.consumerreports.org), we've come up with the best AWD sedans.
1. 2007-2011 Mercedes Benz S-Class
The S-Class has been the premier AWD sedan for a few years running now and the addition of a hybrid model in 2010 only adds to its dominance. Mercedes has inputted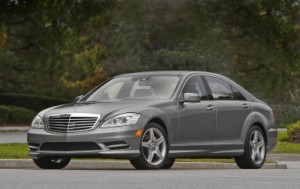 "state-of-the-art luxury features, a top-notch interior, the handling and performance of a smaller sedan" and an AWD feature that may be one of the most advanced in the market. The optional 5.5L V8 engine also makes it one of the most powerful choices for a sedan; but, the beastly V8, coupled with AWD, will have you stopping for gas quite frequently. It feels smaller than what it is, yet remains sedan-like in its driving experience. (www.consumerreports.org, www.edmunds.com)
2. 2006-2011 Audi A4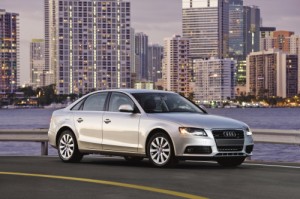 This one has a shot at overtaking the Benz S-Class if it would someday become available with more than its 2.0L 4-cylinder engine. On pure luxury, style and price alone, it may exceed the Benz. The handling is one of the best in the industry and the AWD only makes it better. Despite the smaller engine, it still maintains the capability of pulling itself through any kind of weather better than many of its competitors. The Audi Drive Select system is intriguing, allowing the driver to choose among three modes for ride compliance, steering effort and transmission responsiveness, but it is a pricey option that can be difficult to deal with at times. (www.kbb.com, www.edmunds.com)
3. 2009-2011 Lexus LS460
Adding AWD to the LS460 is like putting whipped cream on an already-sugar-laden chocolate sundae – it only makes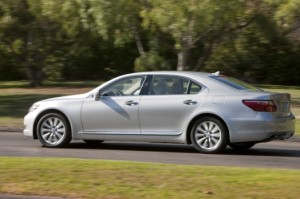 something great even better. The LS 460 possesses a "serene ride, impeccable construction, a smooth and strong V8, smart electronics features and limo-like rear-seat options." As usual, with the 460 you get Lexus luxury and style as well as one of the quietest rides you'll ever experience; it isolates you from all noises in the outside world. The one drawback for the LS460 is in the suspension. It can be rather sloppy at times and it exhibits a great deal of dive when braking and some heavy body roll cornering. (www.edmunds.com, www.consumerreports.org)
4. 2006-2011 BMW 5 Series
"It costs a lot and is growing a little long in the tooth, but the 2010 BMW 5 Series remains one of the best cars on the road." Really it's only the price that keeps the 5 Series at the bottom of the list. The list of features is impressive, the sport-tuned suspension glides with ease over any surface and the 3.0L inline 6-cylinder engine offers better-than-average fuel economy (18/27 mpg) and incredibly peppy acceleration (0-60 mph in 5.8 seconds). The ride quality can actually get a little stiff in the sport package but it actually makes for a better feel at higher speeds. (www.edmunds.com, www.consumerreports.org)
Click to see all AWD cars list or all AWD sedans list.
Search used cars for sale and find the best deals near you at iSeeCars.com.
To get a FREE iSeeCars VIN Report for a car, click here.