Sports cars are naturally strong, naturally fast and naturally get the blood racing. They are not, however, naturally great handling vehicles. Most rear-wheel drive sports cars have a tendency to spin out if given too much gas; front-wheel drives lack the natural cornering ability that rear-wheel drive vehicles possess. Fortunately, both of those problems can be solved with All-Wheel Drive (AWD). An AWD sports car is both safer and easier to control. It does take away from the fuel efficiency, but fuel efficiency has never been a staple of that genre anyhow. If the vehicle isn't reliable, it can also become quite a burden to fix, due to AWD having several more components than a two-wheel drive. That's why we've taken the experts advice and compiled a list of the best AWD sports cars to buy.
1. 2007-2011 Porsche 911 Carrera
"The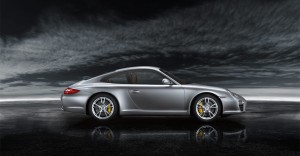 2010 Porsche 911 remains the quintessential sports car that only gets better with every passing year." Porsche takes the complications out of buying a sports car. If you're looking for great handling, rapid acceleration and a smooth ride, you've found your animal. The 911 Carrera is power by a rear-mounted 3.6L boxer (horizontally opposed) engine that produces 345 horsepower. It takes acceleration to a new level as it can reach 60 mph in 4.2 seconds and maintain the feature Porsche has come to be known for – tight, reliable cornering. The list of optional features on newer models is impressive but can rack up the sale price in a big hurry. The six-speed manual transmission with hill-assist function is crisp and smooth but the shift buttons can be awkward at times. (www.edmunds.com, www.consumerreports.org)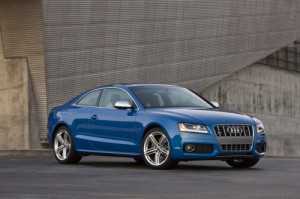 The 4.2L V8 engine makes the S5 one of the most powerful sports cars on the road. The six-speed manual transmission is standard on the coupe and can reach 60 mph in just 4.9 seconds. "Acceleration is authoritative, yet it never seems to be working hard, emitting an intoxicatingly mellow burble from idle to redline." A six-speed automatic with manual shift control is an option but doesn't change much in the realm of acceleration and performance. The one drawback to this sports car is its weight. It is one of the heavier vehicles in this class and it does show when driving it at highway speeds. However, it is still responsive and tight in quick transitions. (www.edmunds.com, www.kbb.com)
When most people hear the word Nissan, they think "poor-man's sports car." At just over $80K and "heart-stopping acceleration, immensely capable handling, and a high-quality interior," nothing could be further from the truth. The GT-R rivals the higher-priced and bigger-name models in every facet. It actually has better acceleration than the Porsche 911, reaching speeds of 60 mph in only 3.6 seconds, better fuel economy than the S5, and sleeker styling than the six-figure Bentley Continental. The minor drawbacks that keep it lower on the list are the lack of a manual transmission option, a big no-no for many sports car enthusiasts, and a ride that can be quite stiff and hard on the back. (www.consumerreports.org, www.edmunds.com)
4. 2007-2011 BMW 3 Series Coupe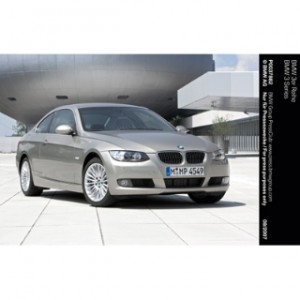 This one is at the bottom of list because it is known better for its luxury sedan model than for being a flashy sports machine. However, it makes the list because the coupe is just as flashy, fast and nimble as any other car in this genre. "Quite simply, no other entry-level luxury model can match the 3 Series' exquisite combination of athletic handling and premium ride comfort." The optional six-speed manual transmission does take a couple tenths off its time, but it still managed to pull off the sprint in 5.9 seconds. It has a better fuel economy than any other model at 18/25 mpg (city/highway) while still offering all the luxurious interior options than come standard with any Beamer. (www.edmunds.com, www.kbb.com)
Click to see all AWD cars list.
Search used cars for sale and find the best deals near you at iSeeCars.com.
To get a FREE iSeeCars VIN Report for a car, click here.