This is the category everyone's been waiting for. There may be no more asked question in the automotive field than, "What is the best car for the money overall?" Everyone wants to get the most for their money. Its hard to find something out there nowadays that can stand up to the abuse of the everyday grind we've all become accustomed to. That's why we bargain shop. Sometimes we're willing to give up a few of the luxuries to save a few pennies. Thankfully, there are still some cars out there that don't make you suffer the worries of giving up your pleasures to save your bank account. These are the best cars for the money.
1. 2010-2011 Ford Fiesta          New Model MSRP: $13,320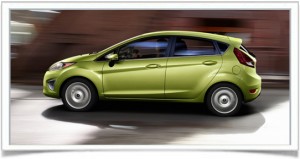 Those who are shopping for economy should look no further than the Fiesta. Not only does it have one of the lowest base prices in its class, but fuel efficiency is its staple, estimated at 30/40 mpg (city/highway). "Without hesitation the Ford Fiesta provides the most rewarding drive in its class. The manual transmission is precise and easy to shift, boasting a linear clutch and light throws. The available six-speed automated dual-clutch automatic is another unusual perk in this class." Options include a navigation system, luxurious interior trims and Ford's renowned Sync system.  (www.edmunds.com, www.consumerreports.org, www.forbes.com)
2. 2010-2011 Honda Accord          New Model MSRP: $21,180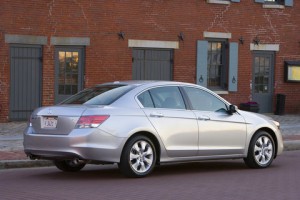 The Accord hasn't been one of the best-selling sedans for nearly a decade for nothing. It boasts "ample passenger space, a quality fit and finish, excellent visibility, high resale value, and an available coupe body style." The optional 3.5L V6 delivers ample power but the 2.4L 4-cylinder gives the best fuel economy at 21/30 mpg. Either engine is easily handled by the tight steering. Body roll can be a bit excessive in tight corners but it is still nicely weighted. This is, by far, the largest Accord in production to date and interior space is an attribute that comes with that classification. (www.edmunds.com, www.consumerreports.org, www.forbes.com)
3. 2010-2011 Volkswagen Tiguan          New Model MSRP: $23,485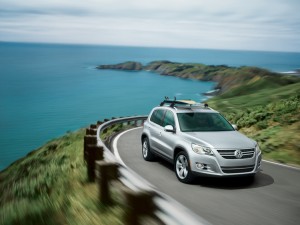 As long as you don't mind a mandatory 4-cylinder engine in a crossover, the Tiguan is an excellent buy in all aspects. The interior is strapped with comfort and elegance of design with well-shaped seats, high-quality materials and a premium feel comparable with most luxury SUVs. With the second-row seat folded down, cargo space increases to 56.1 cubic feet, comparable to many SUV leaders. The body remains poised in corners and the All-Wheel Drive option keeps it glued to the ground. The SEL trim package is loaded with luxury options and the Dynaudio stereo system is nearly as powerful as industry leader Bose. (www.edmunds.com, www.consumerreports.org, www.forbes.com)
4. 2010-2011 Hyundai Elantra          New Model MSRP: $16,895
"The Hyundai Elantra is one of those cars that will make you feel like you've found something special. It does an admirable job of soaking up road imperfections while also maintaining its composure through tight turns with a decent amount of grip." The 2.0L 4-cylinder engine is rated at 26/34 mpg and it comes with one of the best warranties in the industry at 5 years/60,000 miles and 10 years/10,000 miles for the powertrain. Adding to the upscale ambience is a gracefully sculpted dash and cool blue lighting that you'd expect to find in more upscale brands like Acura. (www.edmunds.com, www.consumerreports.org, www.forbes.com)
Honorable Mention
2010-2011 Hyundai Genesis          New Model MSRP: $33,000
"Whether the Hyundai Genesis is a 'luxury car' by strict definition is a contentious topic. But without a doubt, the Genesis is a great choice for a premium sedan or as an alternative to more established luxury sedans." The price is set well below luxury standards, making it a fantastic choice for those looking for luxury in something more economical. (www.edmunds.com, www.consumerreports.org)
2010-2011 BMW 5 Series          New Model MSRP: $44,550
The 5 Series is truly a luxury sedan and the price suggests so. However, it remains a great choice for the money based on its perfect handling, powerful performance and bevy of luxurious amenities. BMW's iDrive system alone is well worth taking a chance on.
2010-2011 Toyota Camry          New Model MSRP: $19,720
"The Camry is a plush-riding champ on the highway, and the optional V6 is the best in the midsize sedan segment. No wonder the Camry remains one of the top family sedans on the market." The options and fuel economy alone (22/33 mpg) make it worth the under $20K price.
Search used cars for sale and find the best deals near you at iSeeCars.com.
To get a FREE iSeeCars VIN Report for a car, click here.