It's an anxious time for any parent when their child reaches driving age. They're often more concerned with how and where their child will be driving than what he/she will be driving. The best cars for teenagers is often an afterthought to such things as, "Are they driving too fast?" and "Are they watching for bad drivers?" and the ever-popular "Where the heck are they going tonight?" The car you choose for your child must be safe, that's a given. But it also must possess economy, stability, and enough style to not make the child an outcast among peers. Here's a list of the best cars for teenagers, brought to you by extensive research from Edmunds, Car and Driver, Consumer Reports, and Motor Trend.
1. 2010-2011 Ford Fiesta          New Model MSRP: $13,320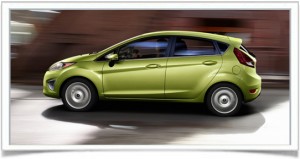 A perfect safety rating and one of the most efficient fuel ratings in the industry, coupled with an incredibly low MSRP, make the Fiesta the top choice for teen drivers. Boasting 30/40 mpg (city/highway), it will be much easier on the bank account come fill-up time. That's a big factor for many teens who are working minimum wage jobs and have to fill their own tanks. The Fiesta also comes with Bluetooth and Ford's Sync technology (featuring auxiliary input and USB jack for those iPods) if you're willing to pay the couple grand extra to spring for it. It's not the roomiest car available but handling is tight and the suspension tuning has the car gripping the road in turns.
2. 2010-2011 Mazda 3          New Model MSRP: $17,555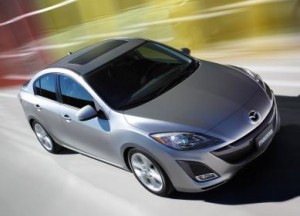 The Mazda 3 was perfect in all frontal crash tests and the sleek styling makes it a very appealing choice for teens. There are two engine choices but most will probably want to stick with the 2.0L inline 4-cylinder as it offers a better fuel economy at 24/33 mpg and almost matches the larger four-banger in horsepower. The 60/40 fold-down rear seatback can expand the 11.8 cubic feet of trunk space, or you can opt for the hatchback version which offers 17 cubic feet with the seats up. Dealer-installed satellite radio and iPod interface are both options on any trim level of the Mazda 3.
3. 2010-2011 Toyota Corolla          New Model MSRP: $16,850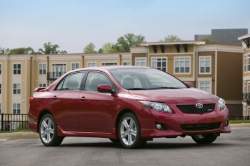 The Corolla isn't flashy, formidable, or exotic. That's really what makes it one of the best cars for teens. It's stylish enough to be accepted by the teen generation, large enough to accommodate most anything in hauling and seating capacity, and economical enough to still pull 26/35 mpg with the 1.8L 4-cylinder engine. Frontal crash test scores were at four stars, which is why it's being placed this far down on the list, but it is larger than most other cars in this class, making it more durable in minor fender-benders. Satellite radio, a JBL sound system, and Bluetooth are all optional on higher trim levels, as well as a navigation system with real-time traffic updates.
4. 2010-2011 Kia Forte          New Model MSRP: $13,695
Perfect frontal crash test scores and enough airbags to cushion a crate of eggs make the Forte one of the safest choices available. It's also one of the least expensive, beaten out in MSRP only by the Ford Fiesta. Fuel economy is rated at 25/34 mpg for the 2.0L 4-cylinder which is probably your safest bet here. It's not going to turn any heads in style, but its practicality is immeasurable. The trunk measures out at 14.7 cubic feet, enormous for this class. That's perfect for those student athletes who constantly need to haul sports equipment around. It also boasts a 5 year/60,000 mile warranty and roadside service which should set several parents' minds at ease.
Search used cars for sale and find the best deals near you at iSeeCars.com.
To get a FREE iSeeCars VIN Report for a car, click here.