Shopping for cars can be a real hassle. There are so many choices, so many decisions, a budget to work within, and countless salespeople drooling at your feet. In order to make sure you get the best vehicle for your needs, it takes planning, shopping, test driving, shopping, haggling, and more time shopping. There aren't too many of us who have that kind of time. For those who do, kudos, and happy hunting. For those who don't, you have us. We've spent the time researching the best automotive reviewers at Car and Driver, Consumer Reports, Edmunds, and Motor Trend and shopping a bit ourselves to bring you the best cars for the money in the 2011 model year.
Best Compact Option:
2011 Ford Fiesta        New Model MSRP: $13,320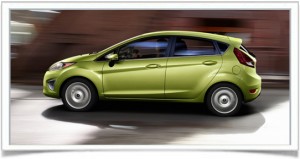 The Fiesta is the best compact car you can own not only because of its low price and tremendous fuel economy, but just because it's a sporty little car with great high-end luxury features. It possesses a superior build quality for an economy car, as well as one of the most rewarding driving experiences in its class. The 1.6L engine is surprisingly smooth, and either transmission choice, the manual or the six-speed automatic, are precise and easy shifting. Handling is excellent and the ride quality is on par with many midsize sedans costing twice as much.
Best Midsize Option:
2011 Ford Fusion        New Model MSRP: $19,820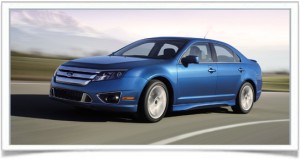 Ford keeps up its quality standards in the midsize class with the Fusion. The cabin is incredibly passenger friendly, featuring a roomy interior with soft-touch materials and an attractive design. It has two V6 options, the 3.0L and the 3.5L, either of which are adequately powerful with not much difference in fuel economy. The 2.5L four-cylinder is the best engine on fuel, but it does get a little noisy at higher rpm. The 16.5-cubic-foot trunk is one of the largest in this class, and the interior is both technological with Ford's Sync system and functional.
Best Hybrid Option:
2011 Toyota Prius        New Model MSRP: $21,650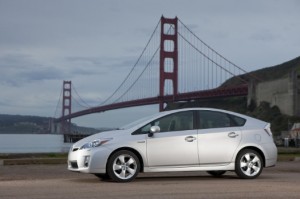 The Prius was one of the first hybrid sedans in mass production, and it continues to be the best available hybrid choice for the money. That's not to say it's not without its flaws. Its interior materials are rather subpar for the price, and the driving position can be somewhat awkward for certain drivers; but it still offers 51/48 mpg (city/highway), features a quiet, comfortable ride, and has a bevy of high-tech options available. Going with the hatchback will increase cargo capacity to more than a midsize sedan, and the back seat is fairly roomy for such a small car.
Best Luxury Option:
2011 Audi A6        New Model MSRP: $45,200
We're not saying it's not pricy, but we are saying that you won't get a more luxurious ride for the money than in the 2011 Audi A6. Available all-wheel drive and an optional Sport package bring handling and suspension tuning to the top of the line. The base 3.2L V6 engine is good for 21/30 mpg, but if you hanker for more power, the 4.2L V8 will get your blood pumping a little faster; it will drive the price up substantially, however. On the other hand, no matter which engine you choose, you'll get one of the finest cabins available in any car. Audi's Multi-Media Interface (MMI) has shown vast improvements over the past couple of years as well.
Best All-Around Option:
2011 Hyundai Genesis        New Model MSRP: $33,000
It's really a luxury car at a non-luxury price. Everything about the Genesis says that it is better than what its sticker price suggests. It features a soft ride, nimble steering, and a cabin that is reminiscent of luxury brands like Lexus and BMW. Throw in some of the best crash test scores of any vehicle in any class, and a 5-year/60,000-mile manufacturer's warranty, and you've got one of the best bargains you'll find on any car lot. The lack of all-wheel drive and rear seats that do not fold down are the only drawbacks you'll find with the Genesis.
Search used cars for sale and find the best deals near you at iSeeCars.com.
To get a FREE iSeeCars VIN Report for a car, click here.