Summer is winding down and the new model year vehicles are getting set to hit dealerships across the country. With those new model purchases comes a slew of trade-ins that will be inspected, repaired, and prepped for delivery to other drivers. Several of these vehicles are still in very good condition with tons of life left in them. If you're not looking to spend big bucks on the new model year autos, you could be in for a treat with a great deal on one of the best certified pre-owned cars available for August of 2011.
Ford
Ford is continuing with its summer-long Certified Pre-owned (CPO) financing offer of 1.9% on all CPO vehicles. This includes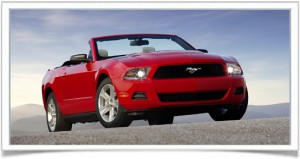 CPO Mustangs, F-150s, and the best-selling Focus. All CPO Fords come with three free months of Sirius satellite radio.
Dodge
Dodge is also offering the free three months of Sirius; but that's about all you'll find for deals on CPO vehicles from this struggling American manufacturer. Perhaps the recent poor reviews from automotive experts regarding Chrysler's reliability have caused the Detroit-based manufacturer to push a little less on the CPO side.
GM
GM is matching the Ford offer of 1.9% APR on several of their CPO models. Current GM CPO models available for this low rate are:
Chevy Cobalt
Chevy HHR
Chevy Impala
Chevy Malibu
Chevy Suburban
Chevy Silverado
Chevy Tahoe
Buick Enclave
Buick Lacrosse
GMC Sierra
GMC Yukon & Yukon XL
Pontiac G6
Honda
Honda is using the old "Check with your dealer!" line for all of their CPO offers this month. Don't expect much give from the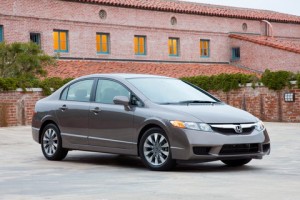 Japanese manufacturer as they are still riding a fairly high reliability rating, even though Toyota has taken over a majority of the reliability awards. Don't look for this to change until the leaves start to fall.
Hyundai
Well qualified buyers will benefit with Hyundai this August. All Hyundai CPO vehicles are available for a low APR of 2.49% for up to 60 months or 3.49% for up to 72 months. Of course, this accompanies the original 10-year/100,000-mile warranty along with 10 years of unlimited mileage roadside assistance.
Toyota
Toyota is jumping on the APR bandwagon for their CPO lineup. Well qualified buyers could get as low as 2.9% APR on all CPO Toyota models. This, of course, also comes with the remainder of Toyota's 7-year/100,000-mile limited powertrain warranty, as well as a 12-month/12,000-mile Comprehensive Warranty.
Nissan
Nissan is still clinging to a decent portion of the world market in sales, but is still trying to catch competitors Honda and Toyota. They are pushing their CPO line with a 1.99% APR for up to 48 months or 2.59% APR for up to 60 months on all CPO Nissan vehicles. This is coupled with the 84-month/100,000-mile limited warranty, and a 96-month/120,000-mile extended service contract with Nissan's "QualityGuard+Plus" protection plan is available.
Mercedes-Benz
Mercedes isn't going all out with the CPO deals, but then again, what luxury manufacturer does? Still, there are a few select CPO models, such as the 2009 Mercedes C-Class, that are available with a very low 1.99% APR for up to 36 months.
Volkswagen
There's a lot more than just a catchy slogan behind the phrase "Quality German Engineering," and Volkswagen keeps proving that. Their reliability standards are renowned, and right now qualified buyers can get a CPO Volkswagen with a 1.99% APR for up to 48 months.
Mazda
Perhaps the best CPO deal for the month of August comes from Mazda. On all CPO 2009-2011 Mazda3, Mazda6, Mazda CX-7, and Mazda CX-9 models, qualified buyers will get a 0.9% APR for 36 months, plus no payments for the first 90 days. It does expire at the end of August, however, so better get there quick.
Search used cars for sale and find the best deals near you at iSeeCars.com.
To get a FREE iSeeCars VIN Report for a car, click here.