Sometimes you just need a vehicle to get you from Point A to Point B. Nothing spectacular, nothing flashy and definitely nothing too expensive. You want something reliable, economical and comfortable. You want one of the best compact cars. With the price of automobiles steadily rising and incomes steadily falling, more and more people are turning to compact cars for their daily commutes. And why not? They offer many of the same options as the big boys with less space being one of the only drawbacks; and, they come at nearly half the price of their mid- and full-size siblings. So, if you can deal with big things in smaller packages, take a look at the best compact cars, as rated by the industry experts.
1. 2010-2011 Mazda 3          MSRP: $15,345
"Much has changed, but the Mazda 3 remains more entertaining and sophisticated than its price tag would suggest. If you're shopping for a small, inexpensive compact car, it should be at the top of your list." While the gas mileage, at 24/33 mpg (city/highway), is slightly less than competitors, everything else on the Mazda 3 remains top notch. It is slightly less spacious for bigger or taller drivers but the hatchback model reconciles some of those issues. As for performance, the 3 has a smooth ride, superb handling and a choice between two very peppy 4-cylinder engines: the 2.0L and 2.5L. The touring edition comes with several of the great technological additions you'll find in many sedans that cost twice as much, including the navigation system and Bose stereo package. (www.edmunds.com, www.consumerreports.org)
2. 2010-2011 Ford Fiesta          MSRP: $13,320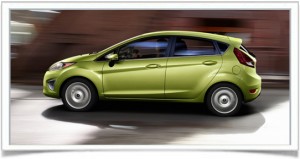 "The Ford Fiesta gives economy car shoppers reason to celebrate with its fun-to-drive personality, nicely trimmed cabin, tight build quality and unexpected features." The Fiesta has spent the last couple of years becoming one of the best-selling vehicles on the road. Not bad for what was once considered to be a throwaway car. Fuel efficiency is excellent at 30/40 mpg and Ford is truly making a new name for itself in technology with its list of available options. The 1.6L inline 4-cylinder isn't exactly rabbit-fast off the line but it does give a nice kick at highway speeds when the need to pass arrives. All in all, this may be the most economical option available in any line. (www.edmunds.com, www.consumerreports.org)
3. 2010-2011 Kia Forte          MSRP: $13,695

"The Kia Forte is an all-new compact car available in sedan and coupe body styles. It offers impressive styling and feature content at an attractive price." With a price comparable to the Ford Fiesta and performance matching the Mazda 3, the Forte combines the best of both its top competitors. The 2.0L 4-cylinder engine can reach mileage numbers of 27/36 mpg with the Fuel Economy package. However, an excessive amount of body roll and very wide gear spacing in the transmission leave it slightly down on the list. On the other hand, it does sport one of the best warranties in the industry at 5 years/60,000 miles. (www.edmunds.com, www.consumerreports.org)
4. 2010-2011 Hyundai Elantra         MSRP: $14,145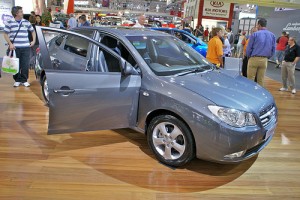 "Even though the Hyundai Elantra is often overshadowed by more firmly entrenched competitors, its affordable price and relative refinement make it an ideal small sedan. It's worthy of serious consideration." The Elantra provides a smooth ride, roomier cabin than competitors and a lengthy warranty matching the Kia Forte at 5 years/60,000 miles. Some of the interior pieces are rather cheaply made and the engine can get noisy at higher rpm, but fuel efficiency is right on par at 26/35 mpg and the price is in a nice range for this class. (www.edmunds.com, www.consumerreports.org)
Search used cars for sale and find the best deals near you at iSeeCars.com.
To get a FREE iSeeCars VIN Report for a car, click here.