When you think of a coupe, typically the first thing that jumps in your head is "sports car." The next thing you know, visions of wallets emptying and dollar signs flying away fills the sky. It's sometimes hard to believe that there are still quality two-door coupes available that don't quite fit into the sports car genre yet still provide a great driving experience. It's hard to find the best coupe cars for under $20,000 but they are out there. Not all coupes at that price range are "throwaway" cars either. Some very reliable, fun to drive cars are available at that price, in that style. After scouring all the best resources, we've found them. Here they are, the best coupe cars under $20,000.
1. 2010-2011 Kia Forte             MSRP: $16,595

The Forte replaces the Kia Spectra, a vehicle known for cheap quality and little else, and there are obviously vast improvements. Designed by a former Audi engineer, the Forte is now the anti-Spectra. It has a sleek new design, good fuel efficiency at 25/34 mpg (city/highway) and a peppy little 2.0L 4-cylinder engine that pumps out 173 hp. The SX trim is available with an engine upgrade, moving to the 2.4L 4-cylinder, but there is little noticeable difference in performance between the two. Three different trim models allow for a variety of available options and ride comfort is improved tenfold over its predecessor. "Unlike the bargain-bin Spectra that it replaces, the new Kia Forte is good enough to compete against perennial segment stars." (www.edmunds.com, www.consumerreports.org)
2. 2010-2011 Honda Civic              MSRP: $15,605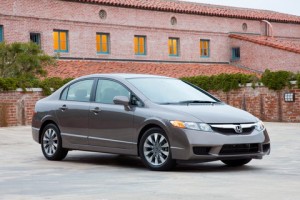 "For a reliable and enjoyable-to-drive small car, you're not going to do much better than the Honda Civic." For many years, the Civic was Honda's smallest car. This is no longer the case thanks to the Fit and Insight, and Honda has improved on several quality features of the Civic to make it more competitive with larger models. Don't look for much in the way of performance as the available 1.3L and 1.8L 4-cylinder engines don't pack much punch, but they do provide the staple that Honda has come to be known for – fuel economy. The Civic can reach mileage numbers of 25/36 mpg and 40/45 mpg in the hybrid version. The addition of Bluetooth and heated leather seats to the interior amenities make the Civic more sophisticated than its basement-level price suggests. (www.edmunds.com, www.kbb.com, www.consumerreports.org)
3. 2010-2011 Ford Focus             MSRP: $17,170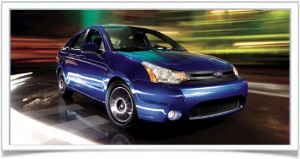 The Focus keeps up with competitors in the areas of fuel efficiency and safety rating, but it still needs to come up with some minor interior and performance changes before it can think of challenging for the top spot. Still, the low price, plush ride and addition of the innovative Sync technology keep the Focus ahead of many others in this line. "In addition to numerous trim level and option revisions, all Focus models get standard keyless entry, antilock brakes and stability control. Sync now includes the ability to provide directions, traffic and information when paired with mobile phones." For all these reasons, it remains a decent bargain for the barely-above $17K price. (www.consumerreports.org, www.edmunds.com)
Search used cars for sale and find the best deals near you at iSeeCars.com.
To get a FREE iSeeCars VIN Report for a car, click here.