There's something about a two-door car that just screams excitement. Coupe is a word that means "carriage" in its derivation. In reality, it performs like anything but. A carriage is typically tied to two or four horses. A coupe keeps its horses in a small compartment under a piece of sheet metal – and there are usually hundreds of them. Unlike several fast-paced speedsters that will break your bank, it's not hard to find the best coupe cars under $30,000. They're just as fast, just as fun and just as exciting as cars costing five times that amount. It's like paying for an ice cream cone and receiving the entire parlor in return. That being said, here's what the experts have to say are the best coupe cars under $30,000.
1. 2010-2011 BMW 1 Series            MSRP: $29,150
"With its upswept rocker panels and top hat of a greenhouse, this entry-level BMW is aesthetically controversial, to put it kindly. What's not controversial, though, is its combination of scintillating swiftness and remarkable refinement, which clearly sets it apart from other sporty two-doors." It will take some serious design brainstorming to outmatch the 1 Series. It sports a very responsive steering system, luxurious BMW options and the 3.0L V6 engine will pump out 230 hp and take this animal from zero to 60 mph in 5.9 seconds. In a land of giants, it lives at the very tallest beanstalk. (www.edmunds.com, www.consumerreports.org)
2. 2010-2011 Dodge Challenger               MSRP: $23,245
This may be the premier choice for nostalgic car owners everywhere. While sitting in the modern-feeling driver's seat will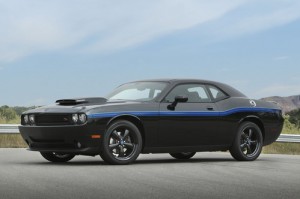 keep you grounded here in the 21st century, the exterior look and feel will teleport you instantly back to 1970. It comes available with a 3.5L V6 option but true nostalgics will want to equip it with the 5.7L Hemi V8 and the 6-speed manual transmission, which puts the Challenger at its highest power output at 425 hp. The suspension leaves this Dodge two-door gliding smooth on the road, even over rough terrain, but handling is compromised as a result. Overall, the look and feel of this beast take both driver and passengers through a time-warp of exhilaration and comfort. (www.edmunds.com, www.consumerreports.org)
3. 2010-2011 Ford Mustang                MSRP: $22,145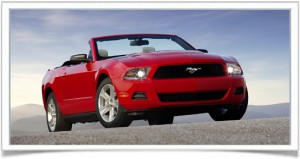 "In performance testing, the GT went from zero to 60 mph in a very quick 4.8 seconds." Fuel economy isn't too shabby, either, at 19/31 mpg (city/highway) for the 3.7L V6 option. Overall, the look, feel and performance of the new Mustangs is rivaled only by their 1960's counterparts. Add to it Ford's Sync system, a convertible option and a variety of interior and exterior trim options, and you've got one of the best coupes available for well under what you'd pay for some higher-end luxury sports models. (www.edmunds.com, www.consumerreports.org)
4. 2010-2011 Honda Accord              MSRP: $22,555
"The Honda Accord offers an appealing combination of spaciousness, a relatively upscale feel and a reputation for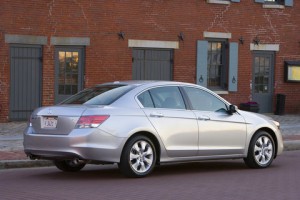 reliability. However, its ride quality and overall performance are merely adequate for this segment." The Accord Coupe still suffers from some heavy road noise at higher speeds, a problem which has plagued Honda models for some years now, but the added passenger space, high resale value and quality styling keep it on the list as one of the best. Braking performance needs to improve for it to compete in this class as well, but price and fuel efficiency are steadfast strengths. (www.edmunds.com, www.consumerreports.org)
To see all cars under $30,000, click here.
Search used cars for sale and find the best deals near you at iSeeCars.com.
To get a FREE iSeeCars VIN Report for a car, click here.