There's something that's just a little more fun about a coupe. They have that racing feel to them. They're compact but not small; very sporty but not quite speedsters; and, stylish but not extravagant. Well, okay, some are extravagant. And others are just downright fast. Coupes were built to be fun, exciting, and classy all in one. Of course, there's always exceptions to every rule, but we'll leave those out for now. We're going to concentrate only on the best coupes of 2011. We've used research from top automotive testing resources at Car and Driver, Consumer Reports, Edmunds, and Motor Trend to find only the best for this model year.
Best Luxury Option:
2011 Mercedes-Benz E-Class Coupe          New Model MSRP: $48,850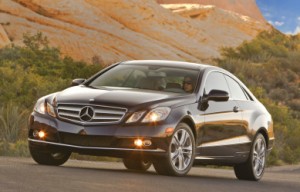 The E-Class Coupe provides everything you could ever want in a luxury coupe. Its sleek style, superior ride quality, and potent engines make it seem like a true bargain, even at its near-fifty-thousand price tag. If you want to jump above that price tag a bit, you can opt for the 5.5L V8 over the standard 3.5L V6, and get more than 100 extra ponies in your stride. Either one will provide an above-average ride with superb handling ability. Its cabin is drenched in style and first-rate materials, and the seats are firm but supportive. Mercedes' COMAND interface does require a bit of a learning curve, but is no more complicated than other electronics interfaces.
Best Sports Option:
2011 Porsche 911 GT3          New Model MSRP: $112,200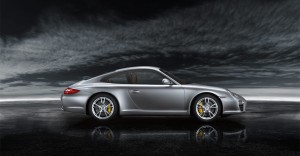 Even at its astounding six-figure price tag, it's hard to leave Porsche off this list. There are faster coupes available, as well as more luxurious; but Porsche seems to symbolize everything you think of when you think of a sport coupe, and the 911 GT3 leads the way. Its 3.8L flat-6 engine is good for 435 ponies and 317 lb-ft. of torque. The turbo model goes a step further and gives you 500 horses and 480 lb-ft. Despite being a smaller coupe, its large footwells can accommodate drivers of nearly every size and shape. "For a car with an exaggerated rear weight bias, it's always impressive how beautifully composed this classically designed Porsche remains in corners." (www.edmunds.com)
Best Economical Option:
2011 Kia Forte Coupe          New Model MSRP: $16,995
The Forte isn't overly impressive in any category, but it remains steadfast in reliable quality across the board. In any trim level it provides a comfortable ride and decent performance. Its real strength is in its fuel efficiency, as it boasts 25/34 mpg (city/highway) with the manual transmission. Those numbers only increase with the automatic to 26/36 mpg, and opting for the Fuel Economy Package will give you the best yet at 27/37 mpg. Steering is rather numb and road noise can get intrusive at times, but the SX model's sport-tuned suspension is quite remarkable, and the 5-year/60,000-mile warranty makes it an even more affordable option for a quality coupe.
Best All-Around Option
2011 BMW 3 Series Coupe          New Model MSRP: $36,700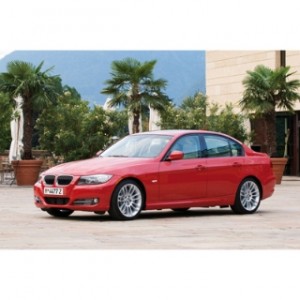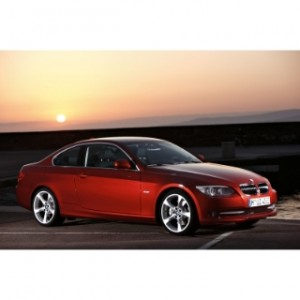 If you're looking for a coupe that has it all, you're looking for the BMW 3 Series. It combines an unmatched balanced of ride, handling, luxury, power, and fuel efficiency. It's also available in five separate style choices, though the higher choices can spike the price a bit. Its interior possesses a flawless ergonomic design, with exceptional materials and build quality. The rear seats are roomy for most adults on short trips, but longer journeys will get to be a bit cramped for anybody over six-feet tall. "The 3 Series' sublime suspension, steering and brakes will provide endless, easily accessible entertainment." (www.caranddriver.com)
Search used cars for sale and find the best deals near you at iSeeCars.com.
To get a FREE iSeeCars VIN Report for a car, click here.