The best crossover cars under $25,000 are some of the biggest names and best-selling vehicles available. If the different genres of automobile were all baseball teams, this one would be winning the division by a landslide. The price range makes this particular variety affordable for nearly any buyer and the diversity makes it a reasonable choice for those searching for sedan or SUV. With the list of options, amenities and powertrain choices also climbing, the crossover models may soon overtake the sedan as the preferred choice for car buyers everywhere. Being a newer breed, they are also the most researched and reviewed. After scanning all the expert reviews and tests, we've come up with the best crossover cars under $25,000.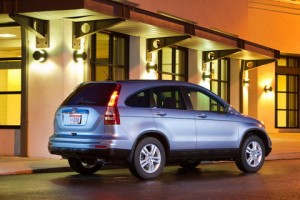 1. 2010-2011 Honda CR-V            MSRP: $21,545
"Spacious passenger and cargo areas, straightforward interior controls, nifty family-friendly features, agile handling and exemplary crashworthiness" make the CR-V the top choice among crossovers in this price range. It walks the line between compact and midsize which makes the lack of an engine upgrade (it's available only with the 2.4L 4-cylinder) the only deterrent to the CR-V. It does, however, take a step above all others with its tight handling, smooth ride and overall driving performance. Crash test scores, storage space and comfort are all unmatched. (www.edmunds.com, www.consumerreports.org)
2. 2010-2011 Volkswagen Tiguan              MSRP: $23,200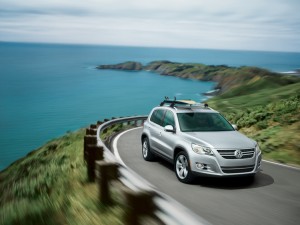 "The Volkswagen Tiguan trades some practicality for a top-notch cabin and European driving manners. It's a different flavor in a vanilla class." Despite its odd name (which is a mixture of the words "tiger" and "iguana"), the Tiguan delivers anything but an odd driving experience. The 2.0L 4-cylinder engine is one of the most powerful four-bangers in the line, producing 200 hp and 200 lb-ft. of torque. The interior is fashioned with high-quality materials and sports well-placed, easy-to-use instruments and gauges. The high-tech steel frame makes the Tiguan more durable for off-road use than any other crossover available. (www.edmunds.com, www.kbb.com)
3. 2010-2011 GMC Terrain              MSRP: $24,250
There's no question GMC has had its fair share of experience in building bulky, rugged vehicles and they've utilized that experience in creating the Terrain. Basically, they've taken the Chevy Equinox and shrunk it slightly while retaining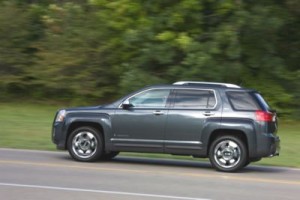 some of its best qualities. The 3.0L V6 model supplies it with more power and a better driving feel but it does knock a nice chunk off the fuel economy, dipping from 22/32 mpg (city/highway) with the 2.4L, to 17/24 mpg with the V6. Cargo space can grow to more than 63 cubic feet with the rear seats folded down. (www.edmunds.com, www.consumerreports.org)
4. 2010-2011 Honda Element             MSRP: $20,525
"Even though it's getting on in years, the Honda Element remains a good choice for people in need of a compact crossover with a versatile interior design." Despite the boxy look, sales for the Element have skyrocketed in previous years and it has become one of Honda's best-selling vehicles. Cargo space is at a premium, seating is not. Its massive curb weight, coupled with a weak 4-cylinder engine drag the Element to the bottom of the list, but it still sports Honda reliability and better comfort than many other models. (www.edmunds.com, www.consumerreports.org)
Search used cars for sale and find the best deals near you at iSeeCars.com.
To get a FREE iSeeCars VIN Report for a car, click here.