Whether it is the versatility, the additional fuel efficiency over larger models, or the added styling over the traditional wagons, no matter what the cause the crossover SUV is still gaining droves of popularity. More models are being released every year, and designs are in place to release hybrid versions of many current models in the near future. If you've jumped on the crossover SUV bandwagon, here are the best crossover SUVs for the 2012 model year, as researched at Consumer Reports, Edmunds, Motor Trend, Car and Driver, and J.D. Power & Associates.
1. 2012 Audi Q5        New Model MSRP: $35,600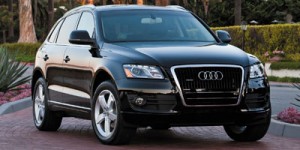 In terms of luxury compact SUVs, it doesn't get much better than the Q5. Quality is superior in both interior and exterior design. The standard leather seats and wood inlays provide the elegance that makes any passenger feel like royalty. For such a low sticker price, one would never think that All-Wheel Drive, a turbocharged four-cylinder engine, and excellent fuel economy would all be combined in one package, they most certainly are in this Audi crossover.
2. 2012 Chevrolet Equinox        New Model MSRP: $23,530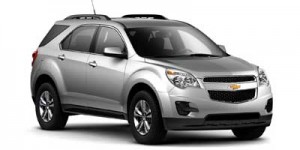 GM is climbing that long ladder back to the top a little more each model year, and the Equinox is one of the few models that are closest to the peak. It ranks Number One out of 20 Affordable Compact SUVs based on 31 published reviews by U.S. News. "We all know how much Americans love their SUVs, so when Chevrolet introduced the Equinox, a smaller, less-expensive and more fuel-efficient version of the traditional SUV, its acceptance among buyers seemed a no-brainer."
3. 2012 Buick Enclave        New Model MSRP: $36,600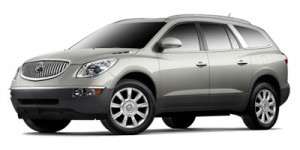 In reality, there aren't many better choices for a crossover SUV than the Enclave, especially for those looking for a dependable family vehicle, but it is on the pricy side when stood up to competitors. It performs extremely well in government crash testing, and the dashboard features clean, well-lit gauges in both a comfortable and convenient setting. The chrome trim can get to be a bit flashy in the sunlight, but the wood trim gives a nice upscale feel to the entire cabin. The Enclave also features one of the largest cargo capacities in this section.
4. 2012 Volkswagen Tiguan        New Model MSRP: $22,840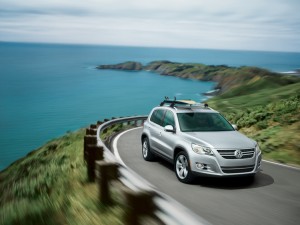 The Tiguan ranked Number 2 out of 20 on U.S. News's list of Affordable Compact SUVs. This was based on 31 published reviews and rankings by automotive experts. Thanks to its powerful engine, upscale interior, and Volkswagen reliability, it is a very difficult crossover to beat. In terms of other crossovers on this list it is also the most affordable. There is little cargo space compared to competitors, but that is due to a very spacious rear seat, which would be perfect for those smaller families.
5. 2012 Mazda CX-9        New Model MSRP: $29,725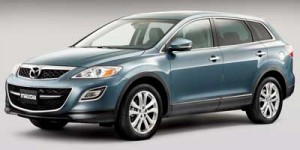 "Like other large crossovers, the CX-9 is well-equipped, roomy, and comfortable, with seating for seven and good cargo adaptability. But it holds a distinct edge over most in terms of agility and response, important advantages in terms of driver gratification and accident avoidance." Not only is it roomy enough for a large family, and sportier than most crossovers, it also offers firm suspension and accurate steering. The MSRP is right where it should be for what the buyer is getting here, but the seats can be uncomfortable on long trips and the center console is awkwardly placed.
Search used cars for sale and find the best deals near you at iSeeCars.com.
To get a FREE iSeeCars VIN Report for a car, click here.