It's hard to judge a vehicle that's only been in production for a few years. When speaking of the best crossover vehicles out there, most people still don't have a clue what you're talking about. The bigger crossovers they consider to be SUVs. The smaller are still considered cars. They're neither; that's really the beauty of them. They're designed to take the positives from both sides of the fence and combine them. Most people just don't realize which ones out there fall into that category of being a true "crossover" vehicle. So, instead of rambling off a list of every crossover available for people to study (as if any of us have that kind of time to begin with), we've decided to check the most reliable automotive resources and give you the few that make up the best crossover vehicles available today.
1. 2010-2011 BMW X5 M          New Model MSRP: $85,500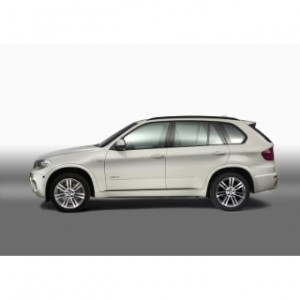 It's got a hefty price tag but it is a Beamer, and that means you're getting quality, luxury and reliability all rolled into one. You're also getting a 4 year/50,000 mile warranty to protect the extremely powerful 4.4L V8 engine. The cabin is one of the best BMW has ever revealed and the ride quality is matched only by the 7-Series sedan. The iDrive system has improved greatly over previous years, sporting a more user-friendly menu structure and buttons. Overall, the best thing money can buy, even for the whopping price tag. (www.edmunds.com, www.consumerreports.org)
2. 2009-2011 Ford Flex          New Model MSRP: $29,075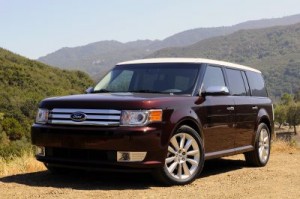 If you're looking in more of a modest price range, you can't do much better than the Flex. Ford is leading the way in technology and is slowly taking over as the premier American car manufacturer, and nothing shows it better than this one. Its unique design may put some off, but don't judge it till you've driven it. It scored a perfect five stars in all government crash tests and possesses a luxury-class ride. "Other intriguing options such as the Vista Moonroof, Sirius Travel Link and rear-console refrigerator extend the Flex's appeal." (www.edmunds.com, www.kbb.com)
3. 2010-2011 Honda CR-V          New Model MSRP: $21,545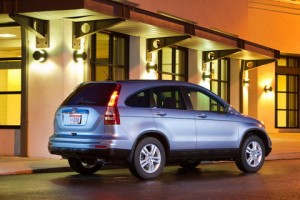 The most modestly priced of all the best crossovers, the CR-V possesses nearly all the qualities needed to be at the top of the list. It is very spacious in both passenger and cargo space. The handling is sedan quality and the crash testing has proven that the CR-V is, to date, one of the safest vehicles on the road. The lack of an engine upgrade leaves it with only the 2.4L 4-cylinder, which won't disappoint fuel enthusiasts but may leave power-mongers hungry for more. The navigation system utilizes both Bluetooth and voice-activated commands, as well as the option for a rearview camera. (www.edmunds.com, www.consumerreports.org, www.motortrend.com)
4. 2009-2011 Lexus RX350          New Model MSRP: $37,625
"Although competitors offer superior driving dynamics, the Lexus RX 350 will impress luxury crossover SUV shoppers who value plush ride quality, exceptional fit and finish, and ample day-to-day utility." Fuel economy is fairly average at 18/25 mpg (city/highway) and towing capacity is on par with competitors at 3,500 lbs. Options are plentiful but can bring the total price range to well out of most people's affordability. There is also no third-seat option which could detract larger families, but Lexus quality remains enough to keep it on the list. (www.edmunds.com, www.consumerreports.org)
Search used cars for sale and find the best deals near you at iSeeCars.com.
To get a FREE iSeeCars VIN Report for a car, click here.