The overall amount of crossover SUV models is definitely on the rise. Their popularity has made them a hot seller, and manufacturers are banking on that popularity by bringing out new models every year and improving on the older models. It can be a very difficult task keeping up with which models are good, which are not so good, and which are the perfect fit for you. In the end that's what it comes down to, finding the perfect model for your money. To save you some time, and maybe a little bit of that money, we've taken research from Car and Driver, Consumer Reports, Edmunds, and Motor Trend to find the best crossovers for the money of the 2011 model year.
Best Power Option:
2011 Buick Enclave        New Model MSRP: $35,615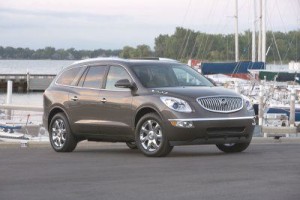 While it is rather large to be considered a crossover, its minivan-type styling and 4,500-pound maximum towing capacity make the Enclave your best option in this category. The 3.6L V6 engine and six-speed automatic transmission come standard, and all-wheel drive is an option that will greatly improve handling. EPA estimates for fuel economy are at 17/24 mpg (city/highway), dropping to 16/22 mpg with the AWD. Though it is very pricy, its cabin does have an aura of luxury leanings with stylish wood-grain inlays and an abundance of chrome trim.
Best Comfort & Cargo Option:
2011 Toyota RAV4        New Model MSRP: $21,925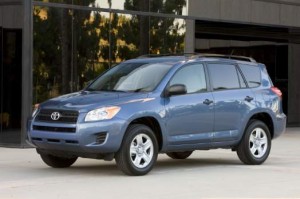 Although its interior does supply a bit of a budget feel, the RAV4 remains roomy, functional, and comfortable. The flip-lever second-row seats make for a very easy time in maximizing cargo space to the top-end 73 cubic feet, and the flat load floor sits fairly low for much easier loading. There is a third-row seat, but it is much better suited for children than for adults. On the road it is pleasant and precise. Its steering and suspension boast nothing spectacular, but its practicality is unmatched.
Best Economical Option:
2011 Kia Sportage        New Model MSRP: $18,295

"The 2011 Kia Sportage offers many improvements over the previous-generation Kia crossover, and now the Sportage matches up with the best crossover SUVs in the class." (www.edmunds.com) Not only has the styling and materials quality in the Sportage improved, but the overall driving experience is more fun than many other SUVs in this class. The abundance of premium features are both affordable and functional, and the interior features a nice mix of complex and organic shapes. Seating is comfortable and roomy, but cargo space comes up a bit short at 54.6 cubic feet.
Best Luxury Option:
2011 Acura MDX        New Model MSRP: $42,580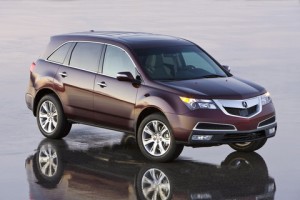 If you're shopping for a luxury crossover and you're a technology lover, the MDX will have you in heaven. The console features a button-happy array, which is actually fairly easy to use thanks to the multipurpose knob and voice commands. Like most other crossovers, the third-row seat is best left for the kids, but folding both rear seats will improve cargo capacity to a respectable 83.5 cubic feet. Equipping it with the Advance package will add dampers to the suspension that will leave you wondering if all the bumps in the roads of your town were suddenly repaired overnight.
Best All-Around Option:
2011 Honda CR-V        New Model MSRP: $21,695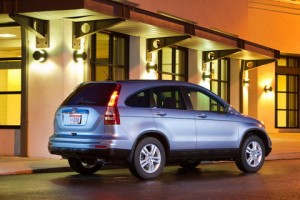 The CR-V is one of the most well-rounded vehicles available in any class. It serves as one of the best choices for families with spacious passenger and cargo areas, as well as an array of family-friendly features like wide-opening rear doors, a two-tier cargo area, and a conversation mirror built into the overhead console, allowing parents to keep an eye on the back seat without having to turn around. The lack of an upgrade from the standard 2.4L four-cylinder engine is a drawback, but it does leave a decent fuel economy at 21/28 mpg.
Search used cars for sale and find the best deals near you at iSeeCars.com.
To get a FREE iSeeCars VIN Report for a car, click here.