While there still aren't a lot of choices available, there are these that are considered the best diesel cars 2011. And, since interest in more fuel-efficient cars is gaining increasing importance, look for more diesel-powered vehicles in the near future. But, back to this listing of the best diesel cars 2011, they're still all from German automakers.
Audi A3 TDI – The 2011 Audi A3 TDI is an upscale small car with a sports-car-like ride. And the 140-horsepower 2.0-liter turbocharged four-cylinder clean-burning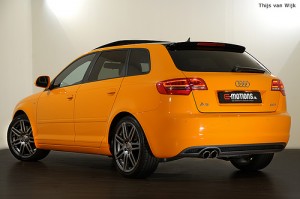 diesel engine, although it costs about $3,000 more than the base 2.0T gasoline turbocharged engine, is much more fuel efficient with EPA-estimated fuel economy of 30 mpg city/40 mpg highway – exceptional for a luxury car. Starting manufacturer's suggested retail price (MSRP) for the Audi A3 TDI is $30,250. Edmunds says: "the TDI engine found in the A3 features clean diesel technology that makes its emissions just as clean as if it ran on gasoline…It's also relatively quiet and provides punchy acceleration around town. But most importantly, the TDI can achieve a 34 mpg in combined driving." If you're looking for a diesel-powered SUV, Audi also makes the Q7 TDI.
BMW 335d – This is how BMW does diesel – so says the automaker's website. Fittingly, the midsize rear-wheel drive 2011 BMW 335d comes equipped with a 265-horsepower 3.0-liter inline six-cylinder engine with Twin Power turbo technology and six-speed automatic transmission achieving an EPA-estimated 23 mpg city/36 m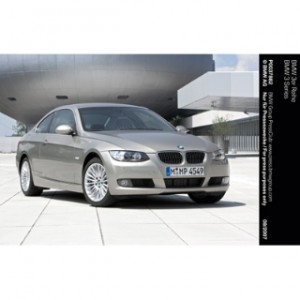 pg highway. MSRP begins at $44,150. AOL Autos comments: "The BMW 335d delivers a special mix of sporting performance and clean fuel-efficient transportation. The 3-series sedan is the car that defines 'sport sedan,' and the benchmark every luxury car maker from Acura to Volvo aims at when it develops an entry-level luxury sport sedan."
Mercedes-Benz E350 Bluetec – Mercedes-Benz, the first automaker to offer a diesel engine in a passenger car, continues to shine with the 2011 Mercedes-Benz E350 BlueTEC luxury large sedan powered by a 50-state clean-diesel technology. The five-passenger E350 BlueTEC sedan is equipped with a 210-horsepower 3.0-liter turbodiesel V-6 engine mated with seven-speed automatic. EPA fuel economy is yet to be determined. Starting MSRP for the 2011 Mercedes-Benz E350 BlueTEC sedan is $50,900. Edmunds observes: "Enjoyable to drive, offering superior quality and available in a host of different body styles, the 2011 Mercedes-Benz E-Class is a luxury-car triumph that deserves serious consideration."
Volkswagen Golf TDI – Volkswagen actually offers four diesel-powered vehicles for 2011. Beside the Golf TDI, there's the Jetta TDI, Jetta Sportwagen TDI, and the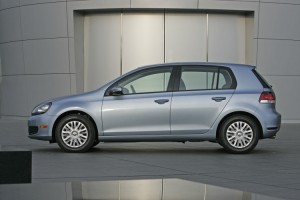 Touareg TDI SUV. But the Golf TDI stands out because of its available diesel engine in the class. Of course, opting for the turbodiesel will set you back some $4,130 in a four-door sedan and $5,230 in a two-door coupe. Starting MSRP for the Golf TDI Clean-Diesel 2-Door is $23,225, while the Golf TDI Clean-Diesel 4-Door begins at $23,885. EPA-estimated fuel economy with the 140-horsepower 2.0-liter inline four-cylinder TDI clean-burning diesel engine is 30 mpg city/42 mpg highway (with six-speed automatic transmission) and 30 mpg city/41 mpg highway (with six-speed manual gearbox). Consumer Guide says: "The TDI's spunky diesel engine, along with the sport suspension, ups the fun factor, but also keeps things frugal with its stellar fuel economy figures. Watch out for your bottom line however; the TDI's price premium over gasoline-powered 2.5 models will take a while to recoup, though it may qualify for a federal tax credit."
Search used cars for sale and find the best deals near you at iSeeCars.com.
To get a FREE iSeeCars VIN Report for a car, click here.