It's been a long time since anybody has noticed a long line of cars at the diesel pump of a gas station. If you were to ask someone what were the best diesel cars being made today, you're liable to get responses in the range of, "They still make diesel fuel?" or "I thought that stuff was only for semis." But they are still out there. What's puzzling is why there aren't more of them. Typically, a diesel car will get 20-30% better fuel efficiency than a gasoline engine. True, diesel fuel is slightly dirtier when it burns than gasoline; however, that's what emissions systems are for. If manufacturers can design systems to clean the air from a gasoline engine, cleaning the air from a diesel shouldn't pose too much of a challenge. Luckily, there are still manufacturers out there who agree. So, if you're looking for better gas mileage, and don't mind the smell of diesel fuel, here are the best diesel cars being made today.
1. 2009-2011 BMW 335d          New Model MSRP: $43,950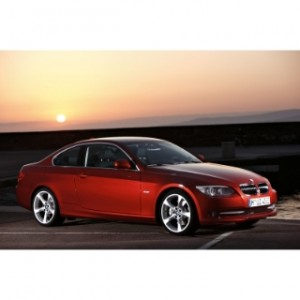 Rated at 23/36 mpg (city/highway), the 335d is the best diesel sedan available today. It includes options such as xenon headlights and power front seats with driver memory and a sunroof, which are only available with the 328i. Of all the 3 Series models "the 335d is perhaps the biggest hoot of them all, serving up face-flattening torque off the line and a uniquely muscular soundtrack while using the least fuel of the bunch." It is also rated a perfect five stars in all government crash tests. A steal of a luxury car at this price. (www.edmunds.com, www.consumerreports.org)
2. 2009-2011 Audi A3          New Model MSRP: $29,950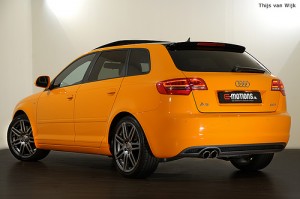 The one drawback to the A3 is that the diesel version does not come available with the All-Wheel Drive system. Without it, the added power can be an issue due to wheel spin. Other than that, it provides premier comfort, luxury and a superb ride with a racecar feel. Superior manufacturing in the body and the streamline contoured shape make road noise a non-issue. "A3 buyers will get the type of understated upscale cabin that Audi is known for, as well as sporty exterior styling that's a cut above most cars on the road." (www.edmunds.com, www.kbb.com)
3. 2009-2011 Volkswagen Golf          New Model MSRP: $22,155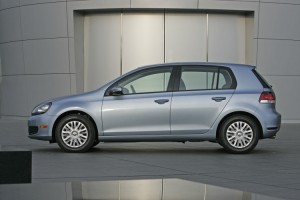 "The new sixth-generation 2010 Volkswagen Golf will cost you a pretty penny compared to typical compact cars, but its refinement makes it worth the stretch." The 2.0L 4-cylinder engine won't put out tremendous amounts of horsepower but the torque is impressive at 236 lb-ft. The cabin is one of the nicest you'll find in any car of this size, possessing eight-way adjustable seats and superior legroom. The added fuel economy and torque make the diesel Golf more valuable and economical than the gasoline version. (www.edmunds.com, www.consumerreports.org)
4. 2007-2011 Mercedes Benz R-Class          New Model MSRP: $50,800
It definitely has its flaws, but the R-Class is still a leader in clean-diesel technology. The 3.0L V6 utilizes Mercedes-Benz's Bluetec technology and produces 210 horsepower and 400 lb-ft. of torque. It comes standard with stability and traction control as well as Mercedes' new "MBrace" emergency telematics system. "Maneuvering on tight streets and parking can be a chore because of its size, so the optional parking sensors and rearview camera are certainly recommended." (www.edmunds.com, www.consumerreports.org, www.kbb.com)
Search used cars for sale and find the best deals near you at iSeeCars.com.
To get a FREE iSeeCars VIN Report for a car, click here.