Let's assume that you've already decided you want to protect your car beyond the manufacturer's warranty, or that you want a warranty to cover a used car you're buying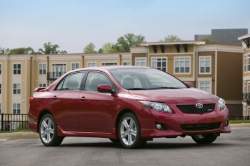 – you want the best extended car warranty. But how do you go about shopping for such a thing? And what is a best extended car warranty, anyway? Here are some answers.
Extended Car Warranty – What it is
An extended car warranty is a vehicle service contract between the car warranty company and you. It is not an insurance policy. You sign a service contract and your money is deposited into an insured claims reserve account, with a warranty administrator responsible for paying your auto warranty claims. The extended car warranty simply extends the manufacturer's car warranty beyond the standard warranty period. It is not double coverage.
Do Your Research First
Don't just assume that because the dealer offers an extended car warranty that it's the best extended car warranty. It may not be. The only way to protect yourself and get the best extended service contract for your car is to do your research first. Sure it's a lot of work, but it will save you time, money, and headaches in the long run.
Look for a plan that covers wear and tear in addition to breakdown. Many extended car warranties don't cover wear and tear.
Make sure your car warranty covers ABS brakes and overheating.
Research an extended car warranty company to verify its financial stability. Many cheap extended car warranties are here-today-gone-tomorrow operations. You want a company that will be around to cover your claim when you need them.
Look for a well-funded and insured extended car warranty administrator.
Make sure the re-insurer (the company that backs up the insurance that protects the warranty) has an "A" rating from A.M. Best Company.
The best extended car warranty will offer a 100 percent money-back guarantee.
Pay extra for a $0 deductible – it's better than a one deductible per visit.
Avoid extended car warranty companies that send out 3×5 mailer postcards advertising low prices – you won't have a contract to read and you could get taken.
Be sure to get information on the extended car warranty company through Web Assured or the Better Business Bureau (BBB)– and if you can't obtain information on them, don't buy from that company
Ask about financing your extended car warranty – some companies have 0 percent financing of your extended car service contract
The best extended car warranty will be transferable when you sell your car.
Look for other benefits such as car rental, towing, and travel reimbursement.
Make sure repairs can be done at any ASE certified repair shop.
Look for extended car warranty coverage that pays the repair shop directly.
Where to Find Best Extended Car Warranty Companies
Check via the Internet for the best extended car warranty companies, but be sure to thoroughly read all contract language before you buy. Three companies have excellent reputations for providing extended car warranty coverage:
CARCHEX – BBB-accredited, considered the industry "gold standard." Get instant quotes from competing top rated providers. CARCHEX partners, Kelley Blue Book, Lending Tree Autos, AutoCheck, Cars.com, DMV.org and more. Get information on benefits, types of coverage, compare competitors, advice and FAQs.
NationWarranty – or call directly at 1-866-1773. BBB A+ rating. Any year, any mileage, zero restrictions. Get instant online quote, live chat, information on coverages, customer claims, and mor.
Warranty Direct – Buy direct and save. Rated A+ by the Better Business Bureau. Get an instant quote online or call them at 1-800-632-4222. Get warranty basics, why choose us, when to buy your plan, warranty myths, and more.
One last note concerns Certified Pre-Owned (CPO) Vehicles , with extended car warranty beyond the original manufacturer warranty. CPO vehicles are only sold through dealers, although the extended car warranty company is separate. For example, GM Certified Pre-Owned vehicles through Cadillac include 6-years/100,000-mile certified pre-owned limited warranty that's fully transferable, has $0 deductible, and more.  Always check contract language carefully to ensure you get what you want.
Bottom line: Searching for the best extended car warranty takes some work, but the resulting peace of mind knowing that your car will be covered for a number of years to come is well worth it.
Search used cars for sale and find the best deals near you at iSeeCars.com.
To get a FREE iSeeCars VIN Report for a car, click here.