It's a shame that we can't make the miles-per-gallon numbers go up as fast as the price-per-gallon numbers at the pump, but at least we can be secure in the knowledge that manufacturers are making fuel efficiency a priority in the development of new vehicles. That development has given birth to the following models, all of which possess their own unique characteristics to go along with their rising mpg numbers. Those characteristics have been critiqued by all the experts at Consumer Reports, Edmunds, Motor Trend, Car and Driver, and J.D. Power & Associates, and here are the findings for the best fuel-efficient cars for 2012.
1. 2012 Ford Fiesta        New Model MSRP: $13,200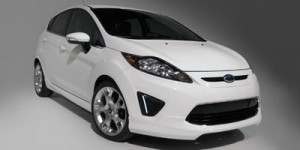 The Fiesta's base fuel economy rating of 29/40 mpg (city/highway) is one of the best you'll find anywhere, excluding hybrid and alternative fuel vehicles. The hatchback is the model you'll want to go with if you're looking for maximum storage capacity and the most practicality, but the other versions offer more in the way of tight handling and driving dynamics. Most reviewers rave about the amount of power from such a small vehicle, and the interior styling is commensurate with much more expensive models.
2. 2012 Hyundai Elantra        New Model MSRP: $15,345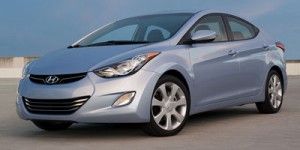 Rated at 29/40 mpg, the Elantra is holding its own against tough competition in this segment. It did receive a price jump from the 2011 model, but that's customary across the board. Overall interior materials quality could be improved, but many won't complain as that's the norm for vehicles in this class. There is a list of additional options, such as the heated leather seats in the rear, that will make this small sedan seem much bigger. Drivability remains a non-issue thanks to the continuing of tight handling and aggressive suspension.
3. 2012 Mazda MAZDA3        New Model MSRP: $15,200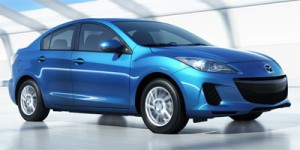 Coming in at Number 3 on the list, the Mazda3 offers an estimated 25/33 mpg, and doesn't skimp on performance in offering it. "It's little wonder why the Mazda 3 is the brand's best-selling car. It boasts a stable ride, solid cabin appointments, a versatile hatchback body style, and a fun-to-drive character unmatched by most like-priced rivals of any size." The exterior styling leaves a lot to be desired, but the interior is exactly what you'd expect from a manufacturer's best-selling vehicle.
4. 2012 Volkswagen Jetta Sportwagen TDI        New Model MSRP: $20,195
The Sportwagen is the only diesel on the list, but it belongs here nonetheless, thanks to a fuel economy that tops out just over 30 mpg. Interior and exterior qualities are both on the same level, which is to say fair; they're not overly extravagant, but they're not all that bad either. It is an industry Top Safety pick, but that's not surprising considering the manufacturer. "With its upscale cabin and sophisticated ride, the Sportwagen looks and feels like a German luxury car."
5. 2012 Kia Rio        New Model MSRP: $13,400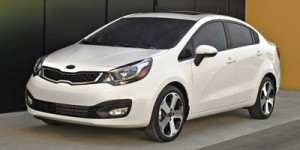 The Rio is not at the bottom of list because of its fuel efficiency, which stands at 30/40 mpg, but because of its mediocre reliability scores. They're not bad, but they're not good enough to put it any higher. Still, earning a spot on this list gives some bragging rights. The exterior styling is exceptional for the price, which is also exceptional, and the performance is adequate. The well-tuned chassis is the highlight as Kia is still a bit behind in the interior technology department.
Search used cars for sale and find the best deals near you at iSeeCars.com.
To get a FREE iSeeCars VIN Report for a car, click here.