One of the main reasons for the advent of crossover SUVs was that people were unhappy with the inefficiency of the bulkier sport-utilities. When you're paying a pretty penny for fuel, something that gets twelve miles per gallon stings a bit. That's where the crossover SUV comes in. Many of them have four- and six-cylinder engines, and are much lighter than their monstrous predecessors, making them more fuel efficient. However, since there's a winner in every category, we used our trusted sources at Car and Driver, Consumer Reports, Edmunds, and Motor Trend to find the best fuel-efficient crossovers of the 2011 model year.
Best Family Option:
2011 Honda CR-V        New Model MSRP: $21,695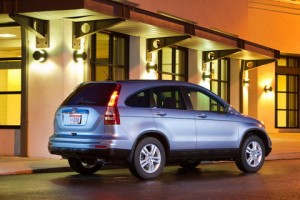 The CR-V should just be called the Honda Family. It is one of the few vehicles being made this year that actually possesses several family-friendly features, which includes its 21/28 mpg (city/highway) fuel efficiency. It scored a perfect five stars in government crash testing in frontal- and side-impact tests. When hauling the kids around, features like the rearview conversation mirror, wide-opening rear doors, and 35.7 cubic feet of cargo capacity with the seatbacks up will come in very handy. That number increases to a whopping 73 cubes with rear seats folded down, just in case you get a day without the kids (parents may daydream a bit here).
Best Cargo Option:
2011 Toyota RAV4        New Model MSRP: $21,925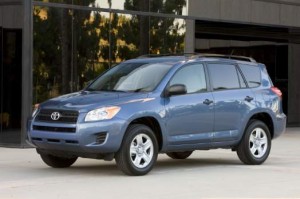 At 73 cubic feet of maximum cargo capacity, the RAV4 is a leader in the crossover line. At 22/28 mpg it is also a crossover-line leader in fuel efficiency. Unfortunately, the interior is where the RAV4 comes up a bit short when stacked against the competitors. It is clean with lots of storage spaces, but does possess a bit of a budget feel. The convenience perks like the flip-lever cargo configuration and flat load floor can make up for a few hard plastics in a hurry though.
Best Economical Option:
2011 Kia Sportage        New Model MSRP: $18,295
Kia's entire line of vehicles has shown serious improvement over the past few years, but the Sportage has nearly improved to the point that it should be renamed. What was once an iffy economy crossover can now get in line with the best crossovers in this class. Fuel efficiency is at the top of the scale, estimated at 21/29 mpg, and the interior is well-contoured and provides ample head- and legroom. The one area the Sportage comes up short is in cargo capacity; its 54.6 cubic feet is on the low end.
Best Luxury Option:
2011 Audi Q5        New Model MSRP: $35,200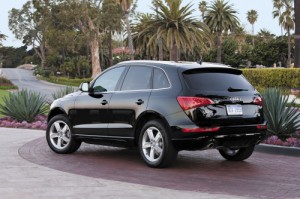 Technically, if you wanted the absolute best fuel economy you'd go with the Audi Q5 hybrid, but we're going to keep things simple here and stick with the boring old turbocharged 2.0L four-cylinder engine that gets 20/27 mpg. All sarcasm aside, that's pretty good considering the fact that it pumps out 211 horses and 258 lb-ft. of torque. If you didn't mind dropping the fuel economy to 18/23 mpg, you could go with the 3.2L V6 and increase towing capacity to 4,400 lbs, but the four-banger is your best bet at the gas pump. Everything else about the Q5 is pure luxury.
Best All-Around Option:
2011 Chevrolet Equinox        New Model MSRP: $22,745
The Equinox seems like it was built specifically for this spot. It's the jack of all trades of the crossover class. It does everything right down the middle; not too little, not too much. Unless you're talking about fuel efficiency, which it leads in at 22/32 mpg with the 2.4L four-cylinder engine. Everything else, however, is right down the middle. A maximum cargo capacity of 63.7 cubic feet isn't the best in the line, but still very respectable. The cabin isn't luxurious, but much better than several competitors, and spaciousness is abundant. Ride quality won't blow you away, but could lull your passengers to sleep. Truly the best all-around option.
Search used cars for sale and find the best deals near you at iSeeCars.com.
To get a FREE iSeeCars VIN Report for a car, click here.