Getting the most out of your gasoline dollar means a great deal nowadays. When gasoline was ninety-nine cents per gallon it was no big deal to own a car with a monster V8 engine and take it cruising on the weekends for no good reason whatsoever. Now, we're driving four-cylinder sedans which look like something that would fit into the trunk of a 1959 Chrysler Imperial. The need for conservation has obviously crossed someone's mind along the way. In honor of that conservation, we've taken a look at the most popular selling of all lines of vehicles, the sedan, and researched Car and Driver, Consumer Reports, Edmunds, and Motor Trend to find which were the best fuel-efficient sedans of the 2011 model year.
Best Compact Option:
2011 Volkswagen Jetta Diesel        New Model MSRP: $22,995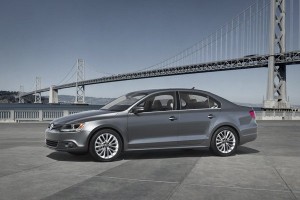 Okay, yes, we are talking about an alternative fuel vehicle here; but, for those who don't want to go hybrid or all-electric, it's hard to beat 30/42 mpg (city/highway).  And since diesel is sold in just about every fuel station that carries regular gas, it shouldn't be much of a change for most drivers. That makes it the best choice for a compact option. Volkswagen's Clean Diesel technology is one of the leaders in emissions standards, making it a better environmental choice as well, not to mention the longevity of diesel engines vs. their gasoline counterparts. It makes the heightened price tag worth the extra investment if you plan on keeping the car awhile.
Best Midsize Option:
2011 Kia Optima        New Model MSRP: $18,995
"From anonymous also-ran to eye-catching class leader, the 2011 Kia Optima is a must-drive family sedan." (www.edmunds.com) It also boasts some of the best fuel efficiency you'll see from all the leaders at 24/35 mpg. You can even bump that up to a turbocharged 2.0L four-cylinder engine and maintain a fuel economy of 22/34 mpg. The interior of this particular Kia is well above its economy price tag. It has a fairly spacious cabin, 15.4 cubic feet of trunk space, and a pleasantly composed ride quality to top it off.
Best Full-size Option:
2011 Infiniti G25        New Model MSRP: $31,400
The G25 is more luxury than your typical run-of-the-mill full-size sedan, but its quality and fuel efficiency of 20/29 mpg from the 2.5L V6 make it worth the $31K price tag. Although the G37 is the most engaging to drive of the G Series, the G25 can hold its own in both power and comfort. It also features an excellent build quality, a handsome design, highlighted by leather-accented magnesium shift paddles and the Japanese "Shodo" aluminum trim (or optional wood trim), and a very spacious interior.
Best Luxury Option:
2011 Audi A6        New Model MSRP: $45,200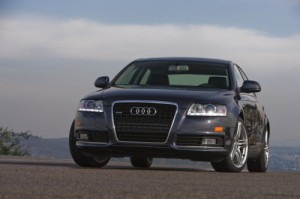 The A6 is already being labeled as one of the best all-around luxury sedans being made, why not give it the fuel efficiency title in the luxury category as well? With an estimated economy of 21/30 mpg from an amply-powerful 3.2L V6 engine, it deserves to be the king. Trunk space, at 16 cubic feet, is the only average part of this sedan. Suspension and handling are both tight and elegant. As with all Audis, the abundance of luxury options is truly astounding, though some can get to be outrageously priced.
Best All-Around Option:
2011 Ford Fusion        New Model MSRP: $19,820
The available four-cylinder engine, though it can get a bit raucous at higher rpm, generates an admirable fuel efficiency at 22/31 mpg. Don't worry, that's not all that lands the Fusion in this spot. There is also the attractive cabin, decked in soft-touch materials; there is the cave-like 16.5-cubic-foot trunk; and, one of the most engaging driving experiences in its class. If you don't like the idea of a four-cylinder car, however, you can upgrade to the 3.0L V6 and still maintain a fuel economy of 20/28 mpg, but it does lack some power compared to other V6s in its class.
Search used cars for sale and find the best deals near you at iSeeCars.com.
To get a FREE iSeeCars VIN Report for a car, click here.