Comfort is important. Nobody likes the feeling of being cramped in a little place with barely enough room to breathe, let alone stretch out and move around. There is no worse feeling than a long road trip in a car that suctions you into the same position for hours without end. Those drives are much better suited for the best full-size sedans. Having the freedom to move around and be comfortable for hours at a time is a staple of what makes the full-size a desirable choice for many drivers. But which ones offer the comfort along with reliability, power and all the options that make it even more enjoyable? Take a look and see: the best full-size sedans available today.
1. 2010-2011 BMW 7 Series          New Model MSRP: $82,000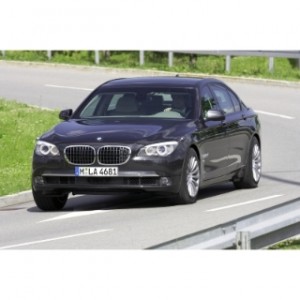 Power, luxury and handling all rolled into one, the 7 Series sedan lacks for nothing but a lower price tag. Two different engine options will have you thrown back in your seat from takeoff till deceleration. The 4.4L turbocharged V8 will give an impressive 400 hp while the new 6.0L turbo V12 will have your heart thumping to 535 ponies. "There is a slight delay from the time you apply pressure on the gas pedal to when the big sedan begins to move, but you can fix this by selecting a higher Driving Dynamics Control mode." As always with BMW, options are luxurious, plentiful and pricy. (www.edmunds.com, www.motortrend.com)
2. 2010-2011 Lexus LS460          New Model MSRP: $65,380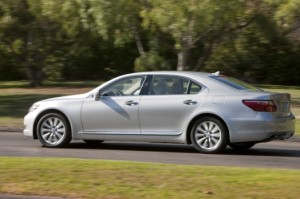 Picture the comfort of the BMW 7 Series at tens of thousands of dollars less and you've got the LS460. Not only will you get ample power from the 4.6L V8 engine, the options include a Sport package, Appearance package, and even a Comfort package. "Consumers who enjoy driving may be pleasantly surprised by the new Sport package, which features an aggressively tuned air suspension, performance brakes, rev-matched downshifts and grippy summer tires." For those who need some extra legroom in both front and rear seats, there is also an available L model which lengthens the wheelbase. (www.edmunds.com, www.consumerreports.org)
3. 2008-2011 Hyundai Genesis          New Model MSRP: $33,000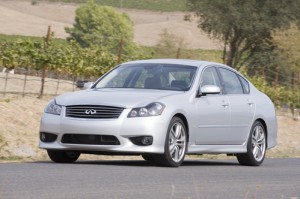 "Whether the Hyundai Genesis is a 'luxury car' by strict definition is a contentious topic. But without a doubt, the Genesis is a great choice for a premium sedan or as an alternative to more established luxury sedans." There is a lack of trim options in the Genesis, which could be remedied in future models. For now, however, you're stuck with the 3.8L V6 and 4.6L V8 as your two choices. The 4.6 features all the options available with the 3.8 as well as a technology package that includes Hyundai's Driver Information System, similar to the iDrive system of BMW. At a price nearly half what you'll find with competitors, this may be the best choice for shoppers on a budget. (www.edmunds.com, www.consumerreports.org)
4. 2010-2011 Infiniti M37          New Model MSRP: $46,500
"The Infiniti M37 is an attractive and engaging luxury sedan with loads of high-tech features. It certainly deserves consideration before you settle on one of the established European entries." Unfortunately, you're left with only one option for an engine, the 3.7L V6. Fuel economy is a nice tradeoff, though, estimated to be at 18/26 mpg (city/highway) for the rear-wheel drive model and 17/24 mpg for the All-Wheel Drive. It is a large sedan but drives more like a compact, handling corners and swerves with ease and limited body roll. Suspension could be firmed up slightly, but still leaves a nice, comfortable feel. (www.edmunds.com, www.kbb.com)
Search used cars for sale and find the best deals near you at iSeeCars.com.
To get a FREE iSeeCars VIN Report for a car, click here.