There's something to be said for size, just ask any current large SUV owner. The sheer power, interior space, and comfort are unmatched in any class. Granted, the price is steep on some of these monsters, especially the luxury models from Mercedes, Cadillac, BMW and others. However, that extra money goes toward the freedom you feel in a cavernous cabin. The best full-size SUVs for 2012 have been researched for you at Consumer Reports, Edmunds, Motor Trend, Car and Driver, and J.D. Power & Associates, and are all listed below.
1. 2012 Chevrolet Suburban        New Model MSRP: $41,995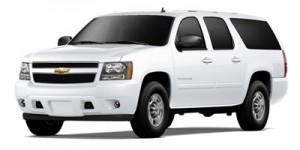 While the Suburban does still have a minor flaw in reliability, it excels in every other category. It provides a smooth ride, decent fuel economy for the amount of power received, and a hefty towing capacity. The fact that Chevy hasn't done much over the years to change the boxy exterior of the Suburban only enhances the amount of interior space available, providing enough room for passengers to stretch their legs in any seating row. The price is a bit steeper than competition, but it also provides one of the safest rides available; that's one thing that cannot be priced.
2. 2012 Ford Expedition        New Model MSRP: $36,530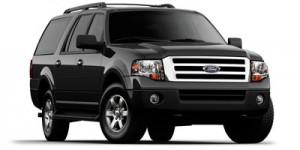 "The Ford Expedition is a lot more civilized than its truck-based roots might imply, making it a fine choice for those who need a vehicle with large passenger, cargo and towing capacities." The exterior remains relatively unchanged compared to previous versions, but the interior comes well-equipped with comfortable seats, ample cargo space, and quality materials, especially on the upper-level trims. The Expedition's maximum towing capacity of 9,200 pounds can handle just about anything you can hook up to it.
3. 2012 Cadillac Escalade        New Model MSRP: $63,170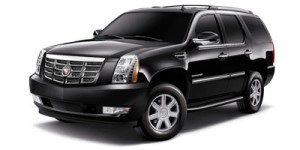 Since the beginning of the SUV era, the Escalade has led the way in luxury SUV brilliance. It has been quite a few years now and it has yet to relinquish its title as the leading large luxury SUV. "There are full-size SUVs and then there's the Escalade. You could buy any number of big, luxurious vehicles instead, but there's just no true substitute for Cadillac's celebration of power, brashness and wheels in a package so large the Amish could stick one in a river to power a grain mill."
4. 2012 Mercedes-Benz GL-Class        New Model MSRP: $61,570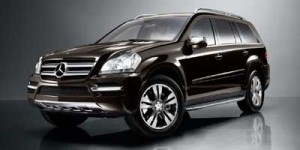 Resembling the Escalade in many ways, the GL-Class is at the very tip of upscale luxury. The interior and exterior remains a subtle flash of elegance and grandeur while still providing the practicality to feed the needs of any family. It even comes under the Escalade on MSRP. The one area that brings it down on the list is, surprisingly, its reliability. Even with a 4-year/50,000-mile warranty, the past three years have not been kind to many GL drivers. The reliability won't matter much if you're still in the warranty range, but parts and labor on luxury vehicles go up very fast when it comes repair time.
5. 2012 Toyota Sequoia        New Model MSRP: $40,930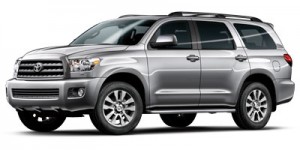 "This large SUV holds its own against most rivals in every measure except dashboard convenience and cargo space behind the 3rd-row seat. Those demerits are softened by an otherwise inviting cabin and an overall size that makes close-quarters maneuvering easier than with most in this class." As always, reliability is a strength with this Toyota, but the interior and power are the highlights of this hefty sport-utility.
Search used cars for sale and find the best deals near you at iSeeCars.com.
To get a FREE iSeeCars VIN Report for a car, click here.