Better handling means a better bond between car and driver. When you move the steering wheel you want your vehicle to respond both deftly and nimbly. Having a lot of slack in your steering wheel or an overly wide turning radius can make you feel more like you're driving Sherman's tank rather than a quality automobile. However, most drivers are content to settle for mediocre handling if a vehicle offers more in other areas, such as amenities, power, or price, or because they just don't have the time to test drive every model that fits all of their particular preferences. In order to save you from the fuss of having a non-communicative vehicle at your fingertips, we've checked out research from Car and Driver, Consumer Reports, Edmunds, and Motor Trend to find the best handling cars of the 2011 model year.
Best Sports Option:
2011 Porsche Panamera        New Model MSRP: $74,400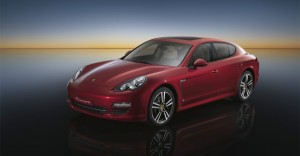 Really this could go to any one of three Porsche models; the Panamera, the Cayman, or the 911 GT3. The only problem is, the Panamera is the only 2011 model that's been thoroughly tested. However, if you go by 2010 models, any of these monsters would win the title. That's taking nothing away from the Panamera. Though it resembles a luxurious grand touring car on the outside, its engaging Full-Sport mode brings every aspect of its driving experience right to the red line. Its steering and handling are right on par with its smaller sisters.
Best Midsize Option:
2011 Nissan Altima        New Model MSRP: $19,910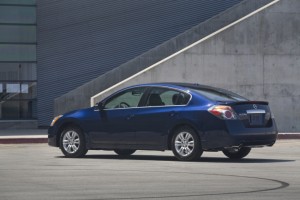 Though it's marketed as a family sedan, there's nothing that is not fun about driving the Altima. The higher power will come from the higher trim levels, equipping it with a 3.5L V6 engine, but it will run the price up around $25K. This is really the route you'll want to take if you want the best overall driving experience though, since the four-cylinder models lack the sport-tuned suspension. The coupe is available with a manual transmission, but the automatic continuously-variable tranny is the way to go here.
Best Compact Option:
2011 Mitsubishi Lancer Evolution        New Model MSRP: $33,995
For years, Porsche has been the leading name in great handling sports cars. If they want to keep that crown, they're going to have to best the Lancer Evolution. Despite a rather stiff ride from its firm suspension, the Evo boasts some of the best handling of any vehicle being made today. Its comfort and elegance in sharp corners is unsurpassed. It provides an ample amount of road feedback and some fairly comfortable Recaro sport bucket seats. This is definitely a car built for fun, however, and not the daily commute, as it can be rather harsh on rough roads.
Best Luxury Option:
2011 Audi A6        New Model MSRP: $45,200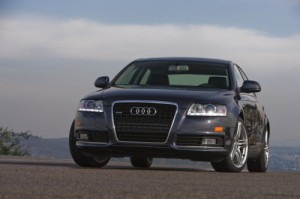 Even if the A6 had numb, unresponsive steering, it would still be one of the best luxury sedans available. Thankfully, it offers two separate Sport packages and a wonderful balance between ride comfort and responsive handling as well. The base 3.2L engine is very adequate, but true thrill seekers will love the turbocharged 3.0L V6 available in the Avant or sedan models. The 3.0T configuration also offers all-wheel drive, something that remains absent from the base model.
Best All-Around Option:
2011 Infiniti G Sedan        New Model MSRP: $31,400
Combining a bit of luxury with a bit of sporty style, any one of the ten available G-Series trim options will provide you with a neatly capable sport sedan. True aficionados will want the G37 for truly thrilling acceleration, but handling remains the same no matter which way you go. The removal of the four-wheel active steering for the 2011 model will go unmissed, as the new G-Series seems more capable and responsive in corners. The smaller 2.5L V6 is less powerful, but does bring the price down into an affordable range for a luxury sedan.
Search used cars for sale and find the best deals near you at iSeeCars.com.
To get a FREE iSeeCars VIN Report for a car, click here.