The testing standard for a crossover SUV is defined by the question: Does it handle more like a car? Crossovers are supposed to provide the versatility and roominess of an SUV, with the economy and handling of a sedan. If a crossover handles more like a truck, it sort of defeats the purpose of being a crossover in the first place. So, before you waste your time test driving every available crossover (because we all have that kind of time, don't we?), take a look at what we've found to be the best handling crossovers available in the 2011 model year, found by research at Car and Driver, Consumer Reports, Edmunds, and Motor Trend.
Best Power Option:
2011 Toyota RAV4        New Model MSRP: $21,925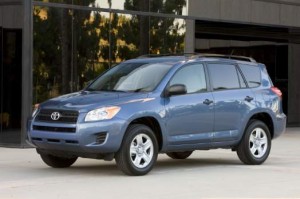 Don't expect 0-60 mph times to break any records from the RAV4, but a maximum 3,500-pound towing capacity is pretty good for a crossover SUV. Couple that 3.5L V6 power with stable, sufficient handling and you've got a crossover SUV that is the model of practicality. Its 73 cubic-foot maximum cargo capacity is also a class leader, but it's the taut suspension and precise electric-assist steering that make it a great choice as one of the best handling crossover SUVs.
Best Comfort & Cargo Option:
2011 Kia Sorento        New Model MSRP: $19,995
The Sorento nearly matches the RAV4 in cargo with a max of 72.5 cubic feet, but its cabin surpasses nearly all crossovers in its class for comfort. "The front seats are comfortable on long trips and provide the commanding view of the road that crossover buyers love. The inviting second-row seat accommodates two with ease and three in a pinch." (www.edmunds.com) For a crossover in this price range it wouldn't be unheard of to exhibit unresponsive handling, but the Sorento possesses a handling ability that is on par with leaders in much higher classes. The price is one of the best you'll find in the midsize crossover class, too.
Best Economical Option:
2011 Kia Sportage        New Model MSRP: $18,295
Kia must be doing something very right, as they take two of the top spots here. The Sportage is the little brother of the Sorento, making it both comfortable and capable. It does have some stiffer suspension, but the handling is both tight and responsive. Maximum cargo capacity is on the small side at 54.6 cubic feet, but the seating is comfortable and the interior is festooned with well-textured and adequately-padded areas. The rear seats do not recline or slide fore and aft, one of the few drawbacks to this affordable little crossover.
Best Luxury Option:
2011 Porsche Cayenne        New Model MSRP: $47,700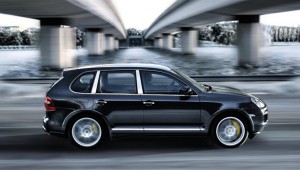 Even though Porsche is known more for sport than for luxury, the Cayenne is short on neither. "The steering deserves praise for its linearity, making it easy to place this 4,500-pound vehicle on the road. Body roll is well contained and the Cayenne can be hustled along with something approaching gusto, helped by an all-wheel-drive system that delivers 60 percent of its thrust to the rear wheels under normal conditions." The interior consists of some of the finest materials available, put together with excellent craftsmanship. Not to mention the 300 hp V6 makes it really fun to drive.
Best All-Around Option:
2011 Honda CR-V        New Model MSRP: $21,695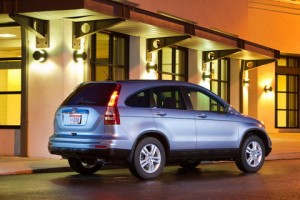 There isn't much you can't say about the CR-V, as it can do it all. It has the versatility that makes it a great family vehicle, the economy to make it incredibly affordable, crash test scores that make it one of the safest vehicles on the road, and handling that provides a nimble reflex and sharp steering. It also matches industry leaders with 73 cubic feet of maximum cargo capacity. Excessive road noise and a lack of an engine upgrade are its only drawbacks.
Search used cars for sale and find the best deals near you at iSeeCars.com.
To get a FREE iSeeCars VIN Report for a car, click here.