A sports car is supposed to be one of the best handling vehicles on the road. Finding one with numb steering and an unresponsive nature is sort of defeating the purpose of owning a sports car. After all, it's not really a sports car if it doesn't exhibit a sports-like handling and prowess; it's not always about the power. With new advancements in electric steering and suspension control, the best handling sports cars now offer some of the best responsiveness ever. To help you find those gems, we've taken research from Car and Driver, Consumer Reports, Edmunds, and Motor Trend to bring you the best handling sports cars of the 2011 model year.
Best Coupe Option:
2011 Audi A5 Coupe        New Model MSRP: $36,900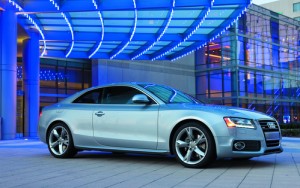 Audi is steadily building a reputation as much more than a luxury auto maker; they are coming to be known for providing some of the most responsive handling vehicles on the road. The A5 coupe features impressive body control, tenacious traction from its premium all-wheel drive system, and precise steering from its speed-sensitive power steering system. The optional variable-ratio steering system is a very pricy option, and definitely not worth the extra coin.
Best Sedan Option:
2011 Infiniti G37x        New Model MSRP: $37,000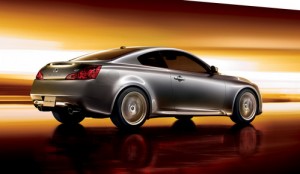 The G-Series added a new face to its line this year, with a smaller 2.5L V6 engine; but if you want the best overall driving experience, you'll definitely want to go with the G37x. The addition of Infiniti's all-wheel drive system makes for much better handling and aggressive traction through turns. Body roll is nicely controlled, and the interior will have you forgetting that this is truly a sport sedan. Its compelling handling comes from an undercarriage that is shared by the also well-handling Nissan Z.
Best Economical Option:
2011 Ford Mustang Coupe        New Model MSRP: $22,145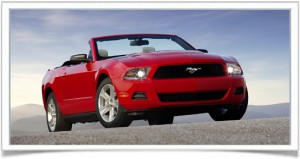 Though it does have a more powerful option in its GT sister, the standard Mustang coupe with the 3.7L V6 engine is still one of the best handling American sport coupes you could buy. Staying with the base model is the best economical option, since you'll also be getting an impressive 19/29 mpg (city/highway). "The V6 model is no longer the butt of rental-fleet jokes, as it now quite quick, particularly when fitted to the slick-shifting manual transmission." (www.edmunds.com) The new electric-assist power steering is definitely a step in the right direction.
Best Luxury Option:
2011 BMW M3 Coupe        New Model MSRP: $58,900
The M3 is a very heavy car. One would think that all of that weight would leave it sluggish and unresponsive. How far from the truth that is. Though it doesn't resemble a sports car from the outside, and the Blue-White propeller emblem on the hood immediately brings thoughts of ritzy, high-class elegance, the M3 is a track-day lover's dream. The 4.0L V8 engine roars with 414 horses and 295 lb-ft. of torque, and the specialized locking rear differential makes for extremely adequate acceleration. Oh, and it is a Beamer, so the ritzy, high-class elegance is still there, too.
Best All-Around Option:
2011 BMW 1 Series Coupe        New Model MSRP: $29,450
BMW is going to take two spots in this one, as the 1 Series signifies the best overall option for a well-handling sports car. It possesses enough tenacity, performance, and luxury to satisfy nearly every driver. There aren't too many other machines that could outperform this little coupe on a winding road, and it features some of the best outward visibility of any vehicle in its class. The 135i gets a turbocharged version of the base 3.0L inline-6 engine, but the standard 128i with the base model engine takes nothing away from the overall driving experience.
Search used cars for sale and find the best deals near you at iSeeCars.com.
To get a FREE iSeeCars VIN Report for a car, click here.