Due to advances in polymer technology, the hardtop convertible car is becoming less and less desirable to automotive consumers. Soft-top convertibles are often easier to deal with and operate, but they don't offer the stability, insulation, and protection that a hardtop can. They also don't last as long. It's for this reason that the hardtop is the best choice for those drivers living in climates that possess severe winters. Nothing will ruin a soft convertible top faster than 500 pounds of snow and ice sitting on it. To aid in the shopping chores of the drivers who love convertibles, but prefer some solidity over their heads, here are the best hardtop convertibles for the 2011 model year.
1. 2011 BMW 328i        New Model MSRP: $46,450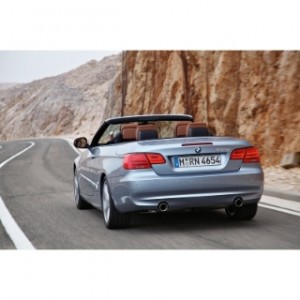 Take arguably the best entry-level luxury sedan on the market and give it a hard convertible top and you've got the 2011 BMW 328i. Powered by a 3.0L inline-6 engine, the 328i pounds out 300 horses and still manages a respectable 19/28mpg (city/highway) at the gas pump. While the interior lacks the flash and fashion of other models, it does provide an ample amount of what is truly important to drivers and passengers alike – comfort. "The naturally aspirated inline-6 is otherworldly in its smoothness from idle to redline and its upscale image and comfortable interior give it unrivaled mass appeal." (Edmunds)
2. 2011 Infiniti G37        New Model MSRP: $45,750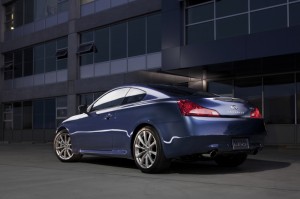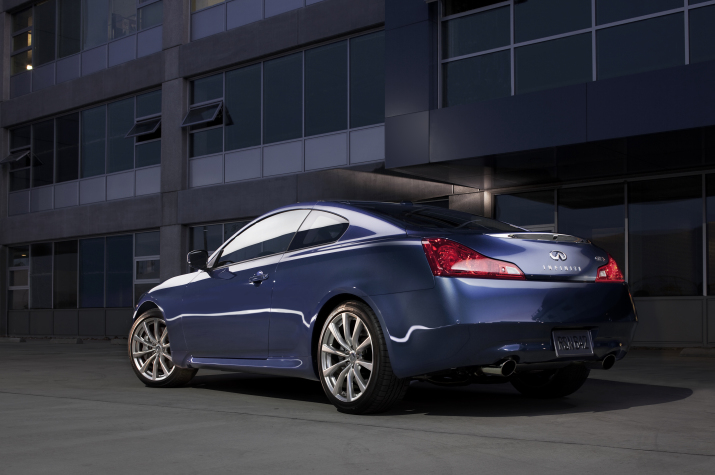 All three trim levels of the G37 convertible come with a 3.7L V6 engine that pushes 325 ponies. You can get that coupled to a seven-speed automatic transmission with paddle shifter or a six-speed manual tranny in the Sport model. Either way, you'll be getting a convertible that will definitely keep your hair blowing back. The engine does have a reputation for being a bit noisy at higher rpm, but there's not much else bad to say about this Infiniti. The interior is comfortable, boasting optional wood accents and Bose audio system, but don't look for anything in the way of cargo space, as it shrinks to 2 cubic feet with the top down.
3. 2011 Mazda MX-5 Miata        New Model MSRP: $23,110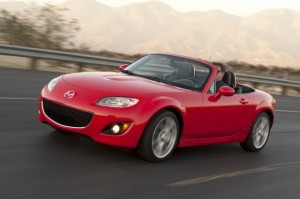 "The 2011 Mazda Miata maintains its position as one of the all-time great roadsters, mixing refinement and excitement in an affordable, compact package." (Edmunds) Not many vehicles can come close to touching the handling prowess of a Porsche, but the MX-5 Miata sure does try hard. While stability control is only available on the upper trim levels, the lower levels don't suffer from the lack of it. All trims come with the 2.0L four-cylinder engine, which garners a fuel economy of 22/28mpg. It may not pack a punch under the hood, but it's still pretty hard to switch that key to the Off position once you've started driving one.
4. 2011 Volvo C70        New Model MSRP: $39,950
The Volvo C70 convertible is everything you'd expect from a Volvo; safe, reliable, practical…and very mediocre to drive. The 2.5L inline-5 engine handles the load nicely, but doesn't provide any kind of high-end pep. Still, the retractable hard top and intuitively-designed interior make it well worth a look. Not to mention it boasts one of the best cargo capacities of any vehicle in this class at 12.8 cubic feet. That shrinks to 6 cubes with the top down, but who needs cargo space when you're cruisin' with the top down?
5. 2011 Volkswagen Eos        New Model MSRP: $32,940
The Eos is rather pricy for what you get, which is why it's at the bottom of the list, but it is a great convertible for those drivers who simply enjoy a nice, refined ride with a relaxed touring convertible. The top operates quickly at 25 seconds to full retraction, and even possesses warning sensors for the rear in case something is too close (the top requires 16" of clearance behind the car to operate). The 2.0L turbocharged four-cylinder engine is plenty capable, but not overly impressive. Interior materials are of a very high quality for VW though.
Search used cars for sale and find the best deals near you at iSeeCars.com.
To get a FREE iSeeCars VIN Report for a car, click here.