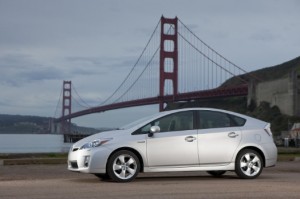 Those who attended high school or college in the 1970s or '80s remember a time when hatchbacks were plentiful. The high school and college parking lots were filled with Chevettes, Pintos, Gremlins, Vegas, Horizons, and Novas. Some were great, some not so great. The biggest reason for their popularity was not only their affordability, it was their functionality. They were very handy for carrying lots of extra stuff; and, for some reason, students seem to have tons of extra stuff. Today is different…and very much the same. The students have changed in generation, but not in organization. The hatchbacks have changed in style and name, but not in usability. However, there are definitely still some great and some not so great still out there. After researching Car and Driver, Consumer Reports, Edmunds, and Motor Trend, we've found the better side of that coin for you, the best hatchbacks of the 2011 model year.
Best Hybrid Option:
2011 Toyota Prius        New Model MSRP: $21,650
If you're going to be the first of a particular model, you may as well be the best. The Prius was the first mass-produced hybrid vehicle, and it resumes being the best choice for a hybrid hatchback. There are getting to be more and more choices in this category every year, but Toyota seems poised to take on any challengers. Its fuel economy of 51/48 mpg (city/highway) is still one of the best among alternative-fuel vehicles. It also offers more cargo capacity than a midsize sedan in the hatchback style.
Best Economical Option:
2011 Ford Fiesta        New Model MSRP: $15,120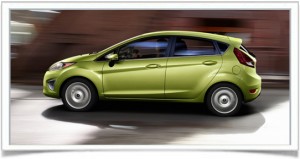 The hatchback version of the Fiesta actually has slightly less cargo space than the sedan's 12.6 cubic-foot trunk, unless you lower the rear seat of the hatchback and extend it to its max of 26 cubes. No matter how much it holds, the Fiesta remains the same in any style – one of the best overall values available. Its ride and handling are tight, cabin inviting, and the voice-activated Sync system is a nice technological option that is rarely seen in this class.
Best Sports Option:
2011 Volkswagen GTI        New Model MSRP: $23,695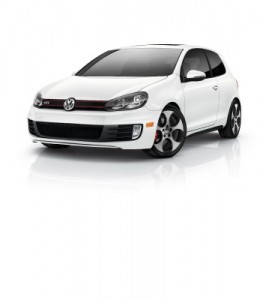 Though the Mazda Mazdaspeed3 is actually a little peppier than the GTI, we're giving this category to Volkswagen. The GTI is still appropriately powerful with its turbocharged 2.0L four-cylinder engine, but it also features more comfort and a better ride than competitors. If you judge it strictly on performance alone, it would most likely take the 2nd-place ribbon. But for overall driving experience and reliability, the GTI is your best option here.
Best Cargo Option:
2011 MINI Cooper Clubman        New Model MSRP: $21,100
Before you start to say, "Wait a minute! I've seen the Cooper. Those things are small! How is it the best cargo option?" The answer is in the Clubman. By extending the standard Cooper a couple of feet, MINI has managed to increase cargo capacity to 32.8 cubic feet – well above leading hatchbacks. But don't think it stops there. The Clubman provides just as much driving excitement as the regular Cooper. For those who don't believe it's an entertaining little vehicle, test drive one soon and you'll see.
Best All-Around Option:
2011 Mazda Mazda3        New Model MSRP: $20,045
"The 2011 Mazda 3 is a class leader in terms of interior design, quality and fe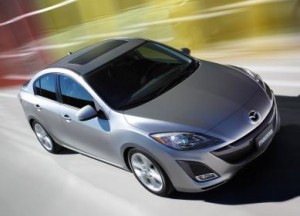 ature content. Most Mazda 3 hatchbacks and sedans sold won't be the upper Touring and Grand Touring models, but they'll still greet their owners with high-quality materials, comfortable front seats, ample space and easy-to-reach controls." (www.edmunds.com) It also possesses refined road manners, communicative steering, and a maximum 17-foot cargo capacity. It is a bit less spacious than competitors in terms of legroom, but seats do offer a wide array of adjustment. The fuel economy of 25/33 mpg from the base 2.0L four-cylinder engine is also very respectable.
Search used cars for sale and find the best deals near you at iSeeCars.com.
To get a FREE iSeeCars VIN Report for a car, click here.