It seems that hatchbacks are the only model vehicle that hasn't skyrocketed in price over the past two decades. Perhaps it's because consumers aren't buying as many thanks to a demand for more space and bigger vehicles. Perhaps it's because manufacturers realize that several students, both college and high school, are the best audience for the sale of these handy little mini-wagons; and, thanks to tuition bills and minimum wage, those students are notoriously low on funds. Whatever the reason, the hatchback has become one of the most affordable choices on the market. Despite the lowered price, you still want reliability and efficiency. Nobody wants to throw their money away. So, if you're a student searching for a reliable car or just someone who prefers the snug comfort and convenience of a subcompact, here are the best hatchbacks under $15,000.
1. 2010-2011 Nissan Versa MSRP: $14,270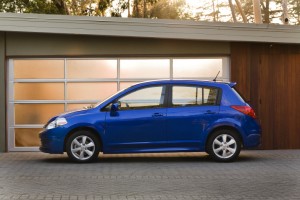 The added cost of the Versa is made up for by the added space. It is one of the only cars in its class to provide an adult-friendly back seat and several convenience features. Either the 1.6L or 1.8L 4-cylinder engines will provide excellent mileage numbers, topping out at 26/34 mpg (city/highway). "The Nissan Versa may not be the most exciting choice in the economy-car segment, but it's one of the most practical. It's roomy, comfortable and available with high-end amenities that belie its low price." Both engines are strong, yet not overly powerful and the steering is well-handled by even the most inexperienced driver. (www.edmunds.com, www.kbb.com)
2. 2010-2011 Hyundai Accent MSRP: $9,985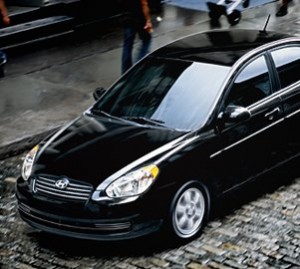 "The enjoyable and value-packed Hyundai Accent proves that an entry-level economy car needn't be a penalty box." The Accent has been improved upon over the past few years to give it a better fuel efficiency, greater visibility, and a higher safety rating thanks to front and side-curtain airbags all around. Even the lower-end base models come with height-adjustable seats and adequate interior space. However, being a compact car, it still uses some substandard interior materials and access to the back seat becomes limited due to the narrow space between the front seats and the door sills. Still, the price and warranty (5 years/60,000 miles) make it a very reliable starter car. (www.edmunds.com)
3. 2011 Mazda 2 MSRP: $13,980
The Mazda2 isn't going to turn tons of heads thanks to its subcompact size and limited cargo space, but it will provide a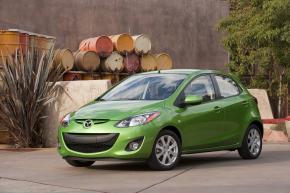 decent ride and sporty handling. It also remains remarkably fuel efficient at 28/35 mpg (city/highway). The front seat remains roomy, though the omission of a telescoping steering wheel could be a drawback for some taller drivers, and the design is relatively modern. The most disappointing feature is the back seat, which is both cramped and inconvenient when folding down for further cargo room. The 60/40 split seat will not fold to completely flat, hindering the ability to slide in extra objects. (www.edmunds.com, www.kbb.com, www.consumerreports.org)
4. 2010-2011 Chevrolet Aveo MSRP: $12,115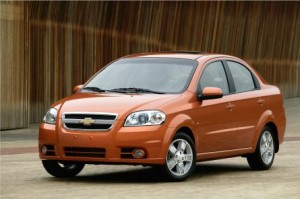 The low price is what keeps the Aveo on the list. It's unspectacular in both looks and driving experience. However, it is roomy for a subcompact and the fuel efficiency is above average. "To its credit, the Aveo does have features like an MP3-enabled audio system, faux carbon-fiber trim and vibrant paint choices for added appeal to younger buyers. It also has GM's OnStar feature, which is a nice touch for such an inexpensive vehicle." The rear seats can also be stowed, which increases the total cargo space to 42 total cubic feet. (www.kbb.com, www.edmunds.com)
To see all cars under $15,000, click here.
Search used cars for sale and find the best deals near you at iSeeCars.com.
To get a FREE iSeeCars VIN Report for a car, click here.