It's been more than a decade since the public was introduced to the hybrid vehicle. Since then several manufacturers have anted up and joined the hybrid game. In that time there have been some winners and some very big losers. There have been recalls, rewards, repairs, and regrets. While the hybrid industry is still young, it is growing up. Along the way there are going to be some growing pains. It's up to manufacturers to suffer through those growing pains. The consumer, on the other hand, is trying to avoid being the guinea pig. That is done by doing your research. If you're still reading, you obviously want to avoid being the guinea pig by choosing one of the best hybrid cars for 2012, as researched at Consumer Reports, Edmunds, Motor Trend, Car and Driver, and J.D. Power & Associates.
1. 2012 Ford Fusion        New Model MSRP: $28,775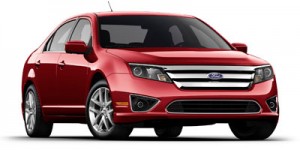 The Fusion has earned U.S. News's award for 2012 U.S. New Best Hybrid Car for the Money. The long-term ownership costs and plethora of features coupled with one of the most reliable hybrid vehicles you'll find on the road gives you the top pick in this category. At this point it only offers 41/36 mpg (city/highway), which isn't an astounding difference from the standard Fusion, but it still earns high praise at the gas pump. Drivers will find a smooth, quiet ride with more than capable handling.
2. 2012 Toyota Prius        New Model MSRP: $26,400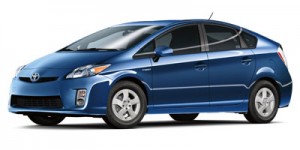 The groundbreaker itself, the Toyota Prius remains an industry leader in the hybrid market. Its unique, iconic look is known the world over. In terms of hybrid comfort it is one of the best. Don't expect sporty because you won't find it here. Instead, you'll find refined, elegant class in a small, hybrid package. The federal government gave it five out of five stars in crash testing, and it is an IIHS Top Safety pick. It hasn't changed a great deal over the past few years, but that is definitely not a bad thing.
3. 2012 Chevrolet Volt        New Model MSRP: $39,145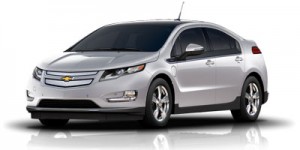 "Overall, we think the 2012 Chevrolet Volt represents an agreeable middle ground between a pure electric vehicle (which is usually limited to about 75 miles before needing a time-consuming recharge) and a standard hybrid (which doesn't offer the all-electric range and speed of the Volt)." It delivers an EPA-estimated 95/93 mpg-equivalent on just the electric power, but still manages 35/40 mpg on hybrid mode. No matter which mode you choose to drive in, you'll receive a refined demeanor and acceptable handling.
4. 2012 Hyundai Sonata        New Model MSRP: $25,850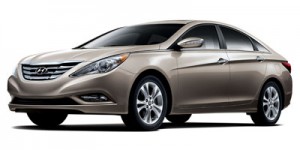 Unlike many hybrid models, the Sonata offers ample seating for five, plenty of cargo space, and it is not lacking for power. The interior is a bit more high-quality than one would expect in a hybrid of this price range. Overall, the cabin is functional and attractive, but not overly extravagant. There are some lightly padded surfaces and lots of hard plastics, but the seats are ergonomic and comfortable enough for short trips. The tech features are some of the best.
5. 2012 Toyota Camry        New Model MSRP: $25,900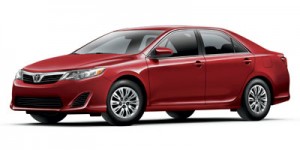 Jumping in with their second model on the list is Toyota. The Camry Hybrid offers 43/39 mpg (city/highway). That's right on par with most competitors, but the negative marks on the Camry's regenerative braking system drag it to the bottom of the list. Despite a few bugs that still need worked out, however, the Camry drives incredibly like a gasoline-only car. The internal combustion engine can be a bit on the noisy side at higher rpm.
Search used cars for sale and find the best deals near you at iSeeCars.com.
To get a FREE iSeeCars VIN Report for a car, click here.