Judging the best hybrid cars is one of the hardest things a vehicle tester has to do. It seems like a new hybrid model comes out every year. They range in price from the extremely modest to the extremely absurd. Their styles, options and genres reach both ends of the spectrum. Their fuel economy ranges from great to barely above average. How do you pick the best fish in an ocean of choices? While difficult, it is certainly not impossible; it just takes time. Luckily, you have us. We're here save you the most precious resource on Earth – time. Thanks to the research of countless crash tests, test drives and performance reports, we've spanned the entire scope of the ever-growing hybrid market and found the best hybrid cars being made.
1. 2008-2011 Mercedes Benz S-Class          New Model MSRP: $87,950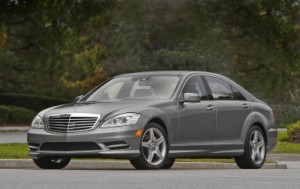 While not a traditional hybrid system, the S-Class is still one of the best overall sedans you'll find on the road today. It utilizes a mild hybrid system, which is an electric motor that provides an additional boost on acceleration, unable to power the vehicle on its own. It still provides a better fuel economy, raising it from 14/21 mpg (city/highway) in the gasoline model, to 19/26 mpg in the hybrid. Ride, performance and interior luxury are all Mercedes quality, and trunk space and legroom are both extremely ample. It is rather pricy, which could put it out of reach for many buyers. (www.edmunds.com, www.consumerreports.org)
2. 2009-2011 Lexus GS 450h          New Model MSRP: $57,450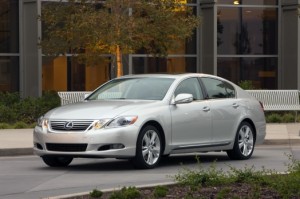 "The Lexus GS 450h continues as the lone midsize hybrid-powered luxury sport sedan, delivering swift V8-style performance while consuming fuel like a V6 family sedan." It is a top-ranked performer in all crash and vehicle safety tests. Trunk space is limited due to the hybrid batteries, but interior space is ample. The 3.5L V6 will get you from 0 to 60 mph in just 5.2 seconds, providing sport car acceleration in a midsize sedan. Lexus options include the radar-guided Pre-Collision System, run-flat tires, navigation system and a 14-speaker sound system. While still rather pricy, this vehicle is definitely worth it. (www.edmunds.com, www.kbb.com)
3. 2010-2011 Ford Fusion Hybrid          New Model MSRP: $28,100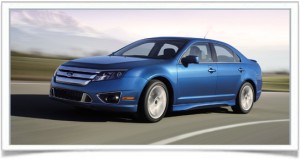 "Senators and news anchors say American car companies aren't making fuel-efficient cars that people want to buy. They're wrong. The Ford Fusion Hybrid is a serious fuel miser that's neither boring to behold nor dull to drive." Fuel economy is a staple of the Fusion at 41 mpg city and 36 mpg highway. That blows the Camry Hybrid out of the water and is just a hair shy of the Prius. The ride is both comfortable and very quiet, with plenty of technological options to choose from in Ford's Sync system. It does get rather pricy compared to the standard Fusion, but still stays well below industry leaders in this genre. (www.edmunds.com, www.motortrend.com, www.kbb.com)
4. 2010-2011 Honda Insight          New Model MSRP: $19,800
"The Honda Insight largely improves upon the tried-and-true formula of the rival Prius, and it costs thousands less." EPA fuel ratings are at 40 mpg city and 43 highway. Cargo space is a dream at 15.4 cubic feet, enlarging to 31.5 with the 60/40 split seats folded down. A constantly rotating crankshaft provides seamless transitions when shifting between electric-only and full hybrid power. The engine does get somewhat noisy at higher rpm and road noise can get loud at higher speeds. (www.edmunds.com, www.consumerreports.org)
Search used cars for sale and find the best deals near you at iSeeCars.com.
To get a FREE iSeeCars VIN Report for a car, click here.