The big knock against SUVs after their inception was that they were environmental killers. They were too big and needed bigger engines that hogged fuel and polluted the atmosphere in even greater quantity. Manufacturers heeded the call of consumers and fused current SUVs with hybrid environmental technology to come up with the best hybrid SUVs. They're still big, they're still roomy and they're still powerful, they're just cleaner and more fuel efficient. Finally, something that can appeal to the best of both sides of an argument. Granted, there are still detractors, but there always will be for any new technology, no matter how good it is. Whichever side of the fence you sit on, you may want to take a look at the best hybrid SUVs and judge for yourself.
1. 2010-2011 Lexus RX450h          New Model MSRP: $42,685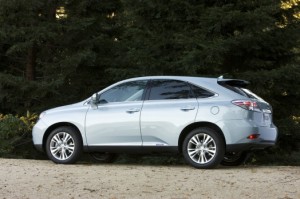 "Though expensive, the Lexus RX 450h delivers impressive fuel economy and utility plus all the power, amenities and flawless build quality consumers have come to expect from Lexus." It does lack a third-row seat but that's really the only drawback to this gem. The performance from the 3.5L V6 gas-electric engine is impressive, delivering a strong, smooth performance from a variety of electric motor-generators powering the vehicle's wheels and driving systems. Properly equipped, it can tow up to 3,500 pounds and still average 28 mpg combined in fuel economy. As always, Lexus comfort comes standard. (www.edmunds.com, www.consumerreports.org)
2. 2009-2011 Mercedes Benz ML450          New Model MSRP: $55,000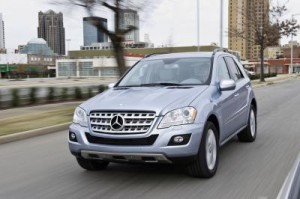 "The ML450 Hybrid features a 3.5-liter V6, a pair of electric motors and an advanced transmission that has both fixed and continuously variable ratios." Total output is impressive for a hybrid engine at 335 horsepower and 381 lb-ft. of torque. Fuel economy is estimated at 21/24 mpg (city/highway) and it features one of the nicest cabins of any SUV, hybrid or otherwise. This is another SUV that does not offer a third-row seat but the second-row seat is very comfortable for any size passengers. Handling can feel a bit numb which is disappointing considering the elevated price tag. (www.edmunds.com, www.consumerreports.org)
3. 2008-2011 Toyota Highlander          New Model MSRP: $34,900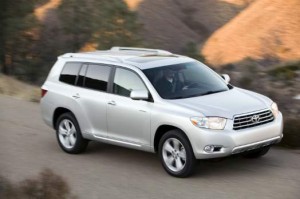 "Combining available seven-passenger seating with excellent fuel economy, the Toyota Highlander Hybrid is an appealing alternative to conventional crossovers." Fuel economy is estimated in the range of 27/25 mpg (city/highway) and, properly equipped, can still tow up to 3,500 pounds. Road noise is all but eliminated and when the gas engine cuts out it's hard to tell the vehicle is even still running. It is also one of the only SUVs in the top of the pack which offer an available third-row seat, which folds down to increase cargo space to 94 cubic feet. The price tag is right where it should be, something that can't be said for many competitors. (www.edmunds.com, www.kbb.com, www.consumerreports.org)
4. 2009-2011 Ford Escape          New Model MSRP: $29,860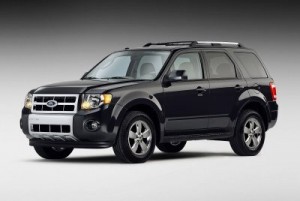 One of the few 4-cylinder SUVs in the market leaves the Escape as an industry leader in fuel economy at 34/31 mpg (city/highway). While the gas mileage is impressive, performance suffers compared to some larger models. Acceleration is still very impressive but the engine sounds very labored as a result. The All-Wheel Drive model comes with a third electric motor to power the rear wheels when additional traction or power on acceleration is needed. The cabin is roomy and comes complete with Ford's Sync system. Don't expect luxury but the Escape remains very comfortable and the price tag should put it well within the range of most SUV buyers. (www.edmunds.com, www.consumerreports.org)
Search used cars for sale and find the best deals near you at iSeeCars.com.
To get a FREE iSeeCars VIN Report for a car, click here.