They say that hybrid cars can actually pay for themselves with gas mileage savings in the first five to ten years. While that may not be the case, as anyone who knows third-grade arithmetic can probably tell you, they are definitely cleaner and better for the environment. They are also typically equipped with some of the newest and most advanced technology available. And, while they are not cheap by any standard, they are comparable to most standard models in their class. Several of the good ones can be had for under $30,000. So, after scouring Edmunds (www.edmunds.com), Kelley Blue Book (www.kbb.com), and Consumer Reports (www.consumerreports.org), here are the best hybrids under $30,000.
1. 2010-2011 Toyota Prius MSRP: $22,160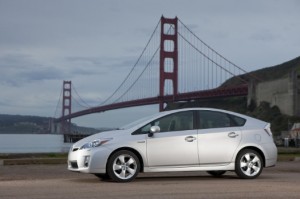 "The Toyota Prius remains the most fuel-efficient and space-efficient hybrid on the market." It was a game changer when it first arrived and it is still setting the standard for hybrid models made anywhere. The obvious choice for purchasing the Prius is its unmatched fuel economy. The 1.8L 4-cylinder engine will give a combined 50 mpg (city and highway). Aside from the fuel efficiency, it is the roomiest compact hybrid with the smoothest ride on the road. The one area for improvement is the disappointing quality of materials used to make the interior. It has also been given a much sleeker style, adding to its appeal from previous models. (www.edmunds.com, www.kbb.com)
2. 2010 Honda Insight MSRP: $20,550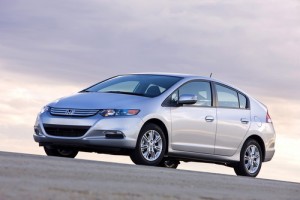 Sooner or later somebody was bound to build a model to rival the Prius and this is Honda's attempt. It has been designed as a four-door to rival Toyota's best-selling sedan and it makes a strong attempt. Fuel efficiency can reach 41 mpg (city and highway combined) and the ride is just as smooth, if not smoother, than many of its competitors. It still doesn't take the top spot on the list, thanks to a smaller backseat and some very invasive road noise. All in all, "the Honda Insight largely improves upon the tried-and-true formula of the rival Prius, and it costs thousands less." (www.edmunds.com, www.consumerreports.org)
3. 2010-2011 Ford Fusion MSRP: $28,825
Roomier than the Prius and better handling than most hybrids in the market, the Fusion combines the spaciousness of a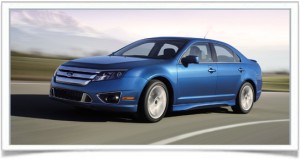 midsize sedan with the incomparable fuel efficiency of a smaller hybrid. "The Ford Fusion Hybrid is the first hybrid from the U.S. of A. that offers a fully functional gasoline-electric powertrain that isn't connected to a giant full-size SUV." The ride has been made both comfortable and quiet via an enhanced steering system and added sound-deadening features in the body. All told, the Fusion will give you more size with the best fuel mileage numbers (41 mpg city and 36 mpg highway) of any vehicle, aside from the Prius. Couple that with the Ford Sync technology system and it's well worth the extra cost. (www.edmunds.com)
4. 2011 Honda CR-Z MSRP: $19,950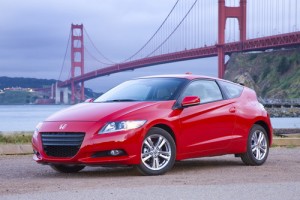 "Hard-core enthusiasts will likely be disappointed, but somebody just looking for a sporty two-door with good fuel economy will likely be pleased with the Honda CR-Z." This one stays down on the list thanks to a lack of size and a dismal rear view visibility. However, it still provides a smooth ride and excellent gas mileage that tops out near 40 mpg. The fact that it provides Honda reliability and a barrage of trim levels makes it a bargain as the best-priced hybrid available, despite its minor list of flaws. Future models may be well on their way to solving these minor issues. (www.edmunds.com, www.kbb.com)
Search used cars for sale and find the best deals near you at iSeeCars.com.
To get a FREE iSeeCars VIN Report for a car, click here.