For years the best Japanese cars have been known for economy and reliability. So much so that manufacturers like Honda, Mazda, and Toyota have produced some of the best selling automobiles in America. Sales have submarined many American manufacturers and actually caused them to change their manufacturing style and strategy. Thanks to those changes, native carmakers have managed to boost sales slightly, but Japan is still not quite ready to relinquish its hold on the world car market. So which are the best Japanese cars of today? After perusing Edmunds, Car and Driver, Consumer Reports, and Motor Trend, we've found them.
1. 2010-2011 Mazda 6          New Model MSRP: $19,990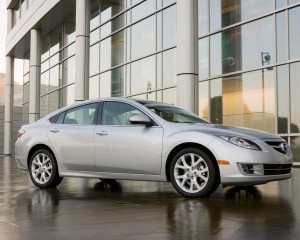 "While the amply proportioned Mazda 6 may no longer be the sportiest family sedan on the market, it is unquestionably one of the best." (www.edmunds.com) The Mazda 6 is a picture of practicality in an industry that's striving for it. A 3.7L V6 option can increase power to 272 hp for those who crave a little extra oomph, or you can take the fuel economy route and opt for the 2.5L 4 cylinder getting 21/30 mpg (city/highway). Stability and traction control are standard and the 18-inch wheels make handling seem firmer than most cars this size. The 16.6 cubic foot trunk is one the largest in this class, yet interior room is not sacrificed as a result. The modest MSRP makes this a best buy.
2. 2010-2011 Mitsubishi Lancer Evolution          New Model MSRP: $33,995
If you've seen movies like The Fast and the Furious you know that a lot of Japanese models are leaning toward the sporty side, and the Lancer Evolution fits right into that groove. Its turbocharged 4-cylinder engine pumps out a whopping 290 horsepower and 300 lb-ft. of torque. Still, it offers all the simplicity of a sedan, scoring five stars in driver impact tests and boasting options such as rain-sensing wipers, heated front seats, xenon headlights, and additional sound insulation to protect against road noise. It also offers the option of a navigation system with 40GB of storage space for all your favorite tunes.
3. 2010-2011 Honda Accord          New Model MSRP: $21,180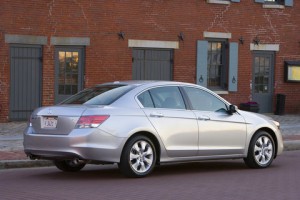 It's hard to argue with a track record and the Accord has one of the best. Not only does it offer numerous options in trim levels and interior luxuries, it also comes in both coupe and sedan body styles. It offers one of the roomiest interiors available and leather seating if you opt for the higher trims. Trunk space is 14 cubic feet, somewhat disappointing for a car of this size, but the vehicle is nicely weighted and offers communicative steering on hard corners. The V6 model is going to cut down on gas mileage but is probably the better of the two engine choices in reliability standards. The navigation system with voice command is only offered on EX-L model, unsatisfactory considering its higher base price tag.
4. 2010-2011 Lexus LS 460          New Model MSRP: $65,380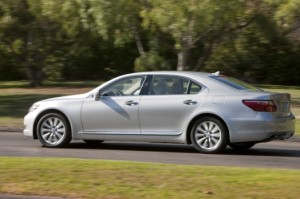 It's pricey, yes, but c'mon, it's a luxury sedan; and it offers every bit of luxury you'd expect from something in this price range. Riding in the LS 460 is like riding in a cocoon of silence and comfort. "Consumers who enjoy driving may be pleasantly surprised by the new Sport package, which features an aggressively tuned air suspension, performance brakes, rev-matched downshifts and grippy summer tires." (www.edmunds.com) Trunk space is more than adequate at 18 cubic feet and the 4.6L V8 and eight-speed transmission still manage a very modest 16/24 mpg. There is also an AWD option for those who live in those less-than-temperate climates.
Search used cars for sale and find the best deals near you at iSeeCars.com.
To get a FREE iSeeCars VIN Report for a car, click here.