If you're a traditionalist, you think of a large car as something in the line of the 1966 Chrysler Imperial. Seeing the best large cars of today makes you stop and scratch your head. Fifty years ago they would've been considered compacts. In their defense, while they have gotten smaller, they've also become more fuel efficient with more amenities and better handling. On top of it all, they can still seat several people very comfortably and they actually fit on one side of the road. So dry your eyes traditionalists; the bog boys are still out there, and they're still just as strong, still reliable and still the top choice for comfort seekers everywhere. So put the historical plates on your Imperial, only take it out on bright, sunny days, and go out and grab yourself one of the best large cars of today.
1. 2010-2011 Mercedes Benz S550          New Model MSRP: $91,600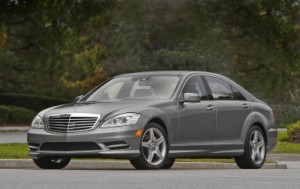 It's a large car with a large price tag, and it's worth it. It's hard to say that about a car that costs as much as a house, but how can you not love a car that comes with an optional V12 engine that can generate 604 horsepower and hit 60 mph in under 5 seconds? "Also standard is Mercedes' PreSafe system, which can sense an impending crash and automatically tighten the seatbelts and reposition the power seats for maximum airbag protection." It is the flagship for Mercedes so build quality and features are both unmatched. (www.edmunds.com, www.consumerreports.org)
2. 2010-2011 Audi A8          New Model MSRP: $74,550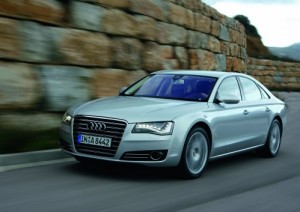 If Mercedes is the Zeus of luxury, then Audi is Apollo. "As it always has, Audi's flagship features an impeccably finished cabin, powerful yet refined performance and polished road manners." The 4.2L V8 is the only engine option available, but the AWD system matched with Audi's Tiptronic automatic transmission make it feel more powerful than it looks on paper. The interior combines first-class comfort with stellar technological advances. Thanks to Audi's Multi-Media Interface the dash remains uncluttered but it can get tedious cycling through the MMI menus. (www.edmunds.com, www.consumerreports.org)
3. 2009-2011 Hyundai Genesis          New Model MSRP: $33,000

Think spacious luxury and available 4.6L V8 power for half the price of competitors and you've got the Genesis. "From outward appearances, the Genesis resembles a toned-down Mercedes-Benz S-Class – understated, substantial and elegant." The engine remains smooth and the suspension keeps the ride comfortable and graceful. It also sports one of the best warranties available at 5 years/60,000 miles and 10 years/100,000 miles on the powertrain. Hyundai's reputation as an economy car manufacturer will have some buyers looking over this model, but that is definitely a mistake. (www.edmunds.com, www.motortrend.com)
4. 2009-2011 Lexus LS460          New Model MSRP: $65,380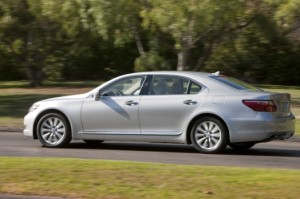 Braking performance needs to improve and the 8-speed transmission seems like it never stops shifting. Aside from those minor flaws, the LS460 houses all the power, luxury, spaciousness and comfort you've come to expect from one of the premier luxury sedans available. "Cabin space is exceptional for all occupants even in the regular-wheelbase version, while the extended-wheelbase LS 460 L could easily serve limousine duty." Suspension can exhibit heavy dive during braking but it was never meant to be a sporty vehicle anyhow. The price is right on par with what you'd expect from a luxury sedan of this quality. (www.edmunds.com, www.consumerreports.org)
Search used cars for sale and find the best deals near you at iSeeCars.com.
To get a FREE iSeeCars VIN Report for a car, click here.