It's hard to think of the word luxury without picturing giant dollar signs and never-ending loans with astronomical interest rates. The last word that comes to mind is affordable. That's not saying that 35 thousand dollars isn't a lot of money, it is. But compared to what most would consider luxurious, it's definitely in the range of acceptable. It's also the median price range for cars classed in the luxury sedan category. So if you're yearning for the feel of leather on your skin, GPS guiding your path, heated seats, crystal clear sound systems, and power everything, take a look at the best luxury cars for under $35,000.
1.) 2011 BMW 3-Series Base MSRP: $33,150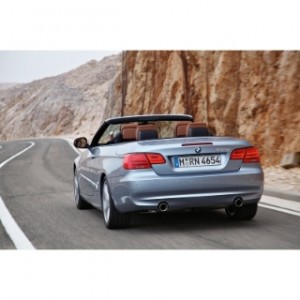 The very definition of luxury, the 3-series (328i, 335i, 328xi, 335xi) is the first choice of many searching for comfort and elegance in their rides. Exterior changes to this year's model are slight with most taking place in the front end. A new kidney-shaped grille and headlights are roughly the limit and can only be spotted if looking closely. Three separate 3.0L V6 engines (including the 3.0L turbo diesel version) are available with the different trim options, all being extremely different from one another.
Major options include the Premium Package, adding leather upholstery, Bluetooth, BMW Assist emergency and concierge service, a revised steering wheel, a lowered and stiffened sport suspension, and Active Steering which adjusts to road speeds for lighter effort at lower speeds.
2.) 2011 Audi A4 Base MSRP: $31,950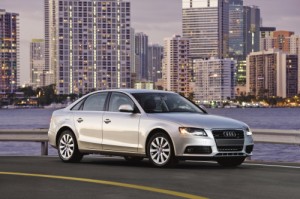 One of the most revamped of this year's class, the A4 has been made to very closely resemble its cousin, the A5. Better handling should also accompany this version as Audi has lengthened the wheel base to 110.6 inches. This also allows for more passenger legroom in the rear seat. Gas mileage will grow to 23/30mpg (city/highway) thanks to a lighter body shell. Available with the standard 3.2L V6 and the 1.8L 4-cylinder, acceleration is quite significant as it will go from zero to 60mph in only 6 seconds with the V6. It also comes with the options of two V6 diesel engines.
Options are never an issue with Audi and this one carries most of them. Electronic stabilization, alarm system, central locking system, power front seats with driver lumbar, and keyless entry are only a few.
3.) 2011 Hyundai Genesis Base MSRP: $33,000
This is one that could actually be listed as sport and luxury. However, since the Genesis sedan is far outselling the coupe, we'll stick with concentrating on comfort.

Available in two models, they both named after their engine displacements, the 3.8L V6 and the 4.6L V8. Both models are well-equipped for horsepower and the difference in gas mileage is negligible as it drops only to 17/25mpg with the V8 as compared to 18/27mpg for the V6.
The Genesis is listed as a "premium-class" car and when you see the list of options, you'll know why. Option packages for both models (sedan only) include a 528-watt Lexicon 17-speaker 7.1 audio system, radar cruise control, cooled driver's seat, steering-linked xenon headlamps, and an expanded navigation system with 8-inch touch screen.
Search used cars for sale and find the best deals near you at iSeeCars.com.
To get a FREE iSeeCars VIN Report for a car, click here.