Everyone loves gadgets, gizmos, and toys. We also love to be pampered. And what better place to be pampered and enjoy all the fun of pressing buttons and communicating wirelessly while nestled in the comfort of a lithe leather seat than in your car? With more and more options becoming available in standard automobiles, the luxury market has had to become very inventive to stay ahead of the curve. As such, we as the consumers have benefitted with even more toys and gadgets to make our vacations, trips to the supermarket, and rides to and from work more luxurious. So, if you're ready to be pampered, and can afford the under $40K cost, take a look at the best luxury cars for under $40,000.
1.) 2011 Lexus ES 350 Base MSRP: $35,175
One of the most luxurious vehicles being made, you may have to be careful not to get too comfortable and fall asleep at the wheel in this one. The ES 350 comes standard with a 3.5L V6 and 6-speed automatic transmission turning out 272 horses.
Nothing says luxury like options and Lexus has garnished this one with three different option packages; the Navigation System/Mark Levinson package, a slightly less expensive pure Navigation System package, and the Ultra-Luxury package which will include an upgraded leather interior, wood and leather-trimmed steering wheel and gear shift, heated and ventilated front seats, Lexus Memory system, panorama glass roof, power rear sunshade, High-Intensity Discharge (HID) headlights, and Dual-Swivel Adaptive Front Lighting system (AFS). Gas mileage estimates are at 19/27mpg (city/highway).
2.) 2011 Mercedes C 300 Base MSRP: $35,900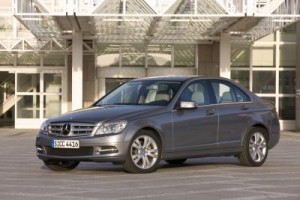 Mercedes keeps up a tradition of excellence and opulence with the C 300. Available with a 24-valve 3.0L V6 and a 7-speed automatic transmission, this one will give gas economy comparable with many mid-size sedans. It's rated at 18/26mpg and runs on independent suspension with the option for an All-Wheel Drive model.
As with most luxury vehicles, this one comes with a plethora of options. A lighting package, multimedia package, navigation system, rear-seat entertainment, Keyless Go Card Key, Sirius satellite radio and 6-disc CD changer are just a few of the options available, all of which make the C 300 a stellar choice for a luxurious ride.
3.) 2011 Volvo S80 Base MSRP: $39,200

The largest of Volvo's S-series sedans, this one is loaded with options for all you luxury fanatics who love to sport the most gadgets. Available in the three trim options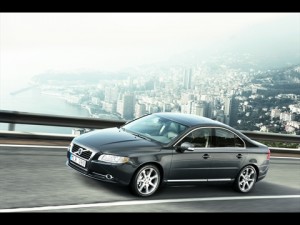 (the S80 3.2, T6 AWD, and V8 AWD) it can pump out as much as 311 horsepower with the V8, although you'll see your gas mileage drop in the range of 15/22mpg.
One of the peak features of luxury with this model is the fact that it will practically do the driving for you. Available with backup camera, Collision Warning system, and a surplus of traction and stability control systems, it makes driving in any weather conditions feel like a smooth ride over glass.
Search used cars for sale and find the best deals near you at iSeeCars.com.
To get a FREE iSeeCars VIN Report for a car, click here.