If you enjoy being pampered and having a little extra space to boot, you're probably in the market for a luxury crossover SUV. While luxury sedans offer a variety of pampering, they're not all the greatest in cargo and towing capacity. Full-size luxury SUVs are nice, too; but they are typically very bulky and not extremely efficient. If you really want to combine the best of both worlds, you'll want to check out the best luxury crossovers of the 2011 model year, as researched from Car and Driver, Consumer Reports, Edmunds, and Motor Trend.
Best Power Option:
2011 Porsche Cayenne Turbo        New Model MSRP: $106,000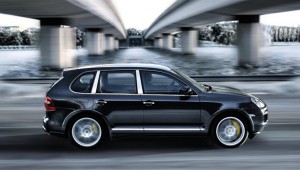 The Cayenne Turbo comes equipped with a 4.8L turbocharged V8 engine that pumps out 500 horsepower and 516 lb-ft. of torque. With all that power it still manages a respectable fuel efficiency of 15/22 mpg (city/highway). It doesn't manage to be the best family vehicle available, but the added power makes it fairly enjoyable to drive. It has a maximum cargo capacity of 60.2 cubic feet, which is a little on the small side; but the list of options leave nothing to want for. It is a bit on the pricy side, however. Those who don't want to spend the six-figure price could opt for the regular Cayenne and get a very nice luxury crossover.
Best Comfort & Cargo Option:
2011 Mercedes-Benz R-Class        New Model MSRP: $50,240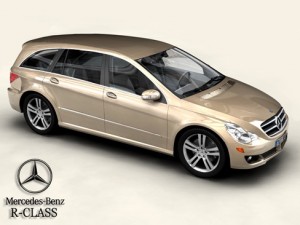 The R-Class is basically a minivan version of a luxury crossover. It has a maximum cargo capacity of 85 cubic feet, which is less than many minivans, but its the comfort and elegance that puts it in this spot. Its ride quality is excellent, offering subdued noise levels, high-speed stability, and superb construction and materials. The available turbodiesel option makes the price tag nearly worth what you get, but the standard gas engine getting only 14/19 mpg makes the price tag somewhat high.
Best Economical Option:
2011 Volvo XC60        New Model MSRP: $32,400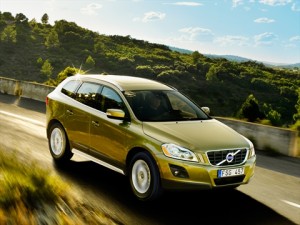 In order to make this the best economical option, you'll need to steer clear of the turbocharged engine option. If you can do that, you'll receive a fuel economy of 18/25 mpg and available all-wheel drive. It possesses one of the most spacious interiors of any crossover, and with its load of safety features, it's no wondering how Volvo got its reputation for making safe vehicles. Not only is it safe, but Volvo has made a serious push towards redesigning their interiors for the better, and the XC60 leads the way.
Best Seating Option:
2011 Buick Enclave        New Model MSRP: $35,615
"The three-row 2011 Buick Enclave crossover SUV is an excellent choice for families who want minivan functionality along with classy styling and a luxurious interior." (www.edmunds.com) The cabin provides a stylish look with wood-grain inlays and chrome trim. Third-row access is enhanced by a tilt-and-slide function in the second row, but it's still not incredibly easy to get back there. Most will find the rear seat best suited for kids or cargo space, but adults can ride in it with minimal discomfort.
Best All-Around Option:
2011 Acura MDX        New Model MSRP: $42,580
With capable handling, user-friendly high-tech features, and a finely crafted interior, the MDX is the best overall choice for a luxury crossover. The 3.7L V6 engine is plenty powerful and still manages to garner a fuel efficiency of 16/21 mpg. It has a maximum towing capacity of 5,000 pounds properly equipped, and the 83.5 cubic-foot cargo capacity is right in the average for this class. The all-wheel drive gives it superb handling and the interior is full of electronic toys.
Search used cars for sale and find the best deals near you at iSeeCars.com.
To get a FREE iSeeCars VIN Report for a car, click here.